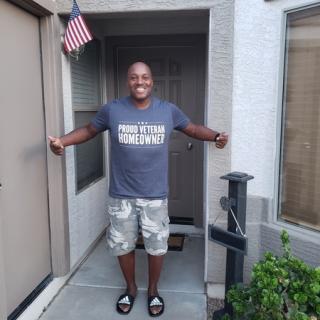 Veterans United Home Loans is the best company for Veterans!! Billy and Melissa made my 1st home buying experience very stress free. I know they are genuine and care about veterans! I would recommend them to anyone who is looking for a home loan! I will only go through Veterans United for all my future home loans!



The whole team at Veteran's United was always respectful and knowledgeable. As were our agents Eydie Fernandez, and Diego Fernandez. The whole process was handled very professionally, and with good spirit.

I don't know who is responsible for the underwriters but I am a little angry with the poorly-worded requests for additional information. I got conflicting interpretations of those requests from my loan specialist and my buyer's agent so it became clear that they were also confused. The tutorial says that the underwriter is just dotting the i's and crossing the t's but it's much more bizarre that that. My employer wanted to know if he was responding to a parole officer because I had to ask for his permission to move into a new house.


You're next!
Join the ranks of our 200,000+ Proud Veteran Homeowners nationwide.


This is the first time I have gone through the home loan process entirely online. I am pleasantly surprised at how painless and efficient it was.

Veterans United has been by far the nicest people I've come across and they make the home buying process as easy and smooth as they possibly can. They were always on a roll, especially when my closing date got moved up a week! Can't complain about them at all!


I will recommend Shane and VU to all my military associates eligible for a VA loan in Arizona.

Second To None.




You're next!
Join the ranks of our 200,000+ Proud Veteran Homeowners nationwide.


The professional staff will go above and beyond to put you in your dream home!

Great team!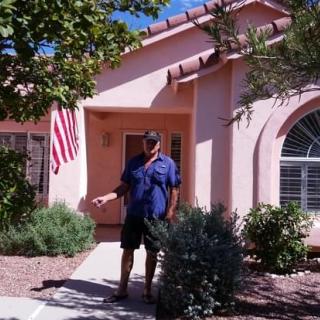 I was unaware for many years about getting a VA home loan. Now that I have gotten a home using Veterans United, I'm sorry I waited so long. They were very professional and walked me through every step of the process and got me the best rate. I now truly understand that Veterans United is the best in obtaining a VA home loan. Thank You!

Overall, we were extremely satisfied. Knowing Chris and his team were working hard in our best interest was a relieving experience. Casey did an exceptional job of keeping the line of communication open and touching base with us daily. They were better than the the last 3 companies I've used in the past. I would not hesitate to utilize his services in the future.



We have purchased four homes over the years and Veterans United has been, by far, the most competent, responsive and personable lender. Their loan officers respond promptly and directly to questions and concerns, and they utilize a refreshingly bug-free digital application and document management system. Well done.