I recommend Veterans United for all your needs in buying a home. They have the greatest staff and are so knowledgeable regarding any questions you may have, and the process is easy.

Thank you!!






You're next!
Join the ranks of our 150,000+ Proud Veteran Homeowners nationwide.


You should pick these guys , it was the best experince i had buying a home with veterans united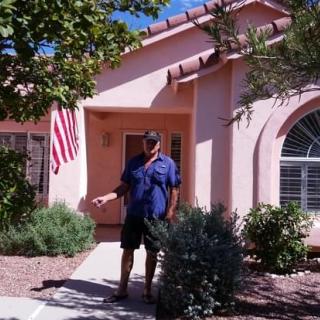 I was unaware for many years about getting a VA home loan. Now that I have gotten a home using Veterans United, I'm sorry I waited so long. They were very professional and walked me through every step of the process and got me the best rate. I now truly understand that Veterans United is the best in obtaining a VA home loan. Thank You!



They make the process very easy and help you get a home you'll love


This is my fourth house I have bought, by far the BEST loan specialist ever I've dealt with!!!



Overall great experience! Thank you for all you do!


I was very satisfied with the entire process. Mr .Derek Russell, Ms. Krista Moseley, Ms .Ally Clark and Jered Adkins worked in a very professional way from start to finish . We had been looking for a home just like this one and with the team working together, they made it happen for us .we are extremely happy and grateful that we chose Veterans United and definitely will recommend them to anyone looking to buy . From the bottom of our heart , thank you !


Veterans this is the company to go to for a much needed service aimed particularly for veterans


VA United Home Loan and Mr. Seth Thompson, Sr. Loan Officer, are outanding in providing the Veteran with support requirements to understanding what documents are necessary for processing and submission of your loan documents to ensure completion in order to obtain loan approval. We obtained superior support from Mr. Seth Thompson and knows his business with Veterans United Home Loan!