From the Lighthouse Program through the Loan Process to the Closing, we were taken care of. If and when the time comes for a new house we will look back to Heidi and the VU team first.

Pleasure to work with wouldn't hesitate to work with him again


If you want the best experience possible, then VU is the best option. I can say that with confidence after my now 3rd VA loan. You have made a customer for life!

Working with Veterans United to buy my 1st home was awesome. They steered me in the right direction from day one. I had a friend who was buying a home at the same time. Comparing the whole process from start to finish makes me really appreciate the power of having the ability to use a VA home loan. I could not have asked for a better experience. Thanks to my team at Veterans United I now have my own dream home.

Do not hesitate to call if you are a veteran. They are highly proficient, while delivering thoughtful + courteous service to the customer.
Our loan officer, Jessica Pratt, was truly remarkable!!! Thank you, Jessica!!!





You're next!
Join the ranks of our 200,000+ Proud Veteran Homeowners nationwide.
My experience with Veterans United was awesome. Everything that needed to be accomplished was made easy with the least amount of difficulty. Big thumbs up!



My overall experience was 100% above and beyond. I am almost sad its done as I will no longer have the interaction with the team I had throughout the process. But more importantly I am over the moon with the experience with working with Veterans United!


Please continue to help our veteran out.Thanks,Jaime Torres


If your serious about owning a home, United Veterans is the way to go. The staff is extremely helpful and will get you into a home most appropriate for you and your family.

I was completely lost and confused about the entire home buying process at the beginning. With jake and brooke holding my hand and walking me through the process, it turned out to be smooth and painless.


You're next!
Join the ranks of our 200,000+ Proud Veteran Homeowners nationwide.

Veterans United makes is easy for you to buy your dream home. They answer all your questions and will help you make the right choice for you and your family. Veterans United makes you feel comfortable with the process and guides you step by step. Thank you so much for helping us find my dream home.



Not having to make a down payment on a home was a big factor in finally getting our first home.One major issue for my family and I was looking for homes near NYC. It was incredibly difficult since so many nice condominiums were not VA approved.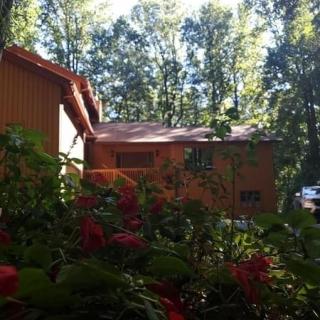 They made my first home buying experience seamless. Kalab Long and his team were amazing and we succeeded in landing my dream home! Veterans United online makes obtaining the loan so much easier. It tells you what to do by presenting what documents are needed. Then all you do is upload what they're requesting. Amazing experience!


Special thanks to Arlem...she was wonderful in getting all documents together and following up on third party documents.
Overall experience with Veterans United was great...unstressful. Travis and Arlem made the whole loan application process easy and stress free.
Would heartily recommend Veterans United and our loan team!



The check list in the veterans United app helped kept all the tasks simple and one by one