My overall experience was excellent with Dava. I would recommend her again and again!

Simply pleased

It's the only way to fly
You will not get a better deal


Great and Fast problem free transaction

Garrett's supervisor was much better even the realtor from both sides said that he is bad for business.
Response from Veterans United
Charles, we appreciate your feedback. Our Client Advocate team is available to connect with you to learn more about your experience should you wish to share more information.



Hello first time buyers I reflect on my journey in buying my first home and let me say, I was so nervous


Colin Park and Vererans United have made the home buying process so easy and stress-free. They're extremely knowledgeable and readily available by call, text and email. My wife and I have bought two homes with Colin and Veterans United and we highly recommend them to all our veteran family and friends!


Great staff to work with...

It was truly a seamless process working with Veterans United. I made my original home purchase with them, and just recently refinanced and the process was excellent both times. They care about those they work with, and I highly recommend their services. Overall, absolutely fantastic organization.

You definitely have two great employees who helped us Through purchasing our new home we appreciate all the hard work and definitely are professionals who really Have great attitudes and are very knowledgeable on the process with all the paperwork. I can't say thank you Enough.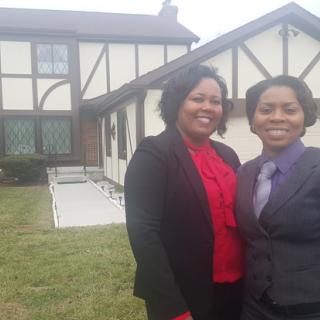 My Loan Officers were Johnny Mitchell and Amy Zager. They were always so informative and polite, and they were so easy to talk to. I always felt comfortable talking to them, and even more comfortable about the process after we spoke! In my opinion, they are some of the best at what they do.




I would call Veterans United in an instant if I were going to buy another house. However, our realtor found us the perfect house and our finance team protected us and got us the best deal financially. They were great and made this the best experience possible.


You're next!
Join the ranks of our 200,000+ Proud Veteran Homeowners nationwide.







We have dealt with Veterans United Home loans for our initial purchase and for a refinance. We would deal with them again. Everything went very smoothly.