This is the second home I purchased using VU. The same experience both times. Everyone is very willing to get you into the house you want. Wonderful people!!!


I would recommend the Veterans united team and would definitely use them again!


The Loan team shows a lot care with a personal touch. Made the journey a smooth one. Love these Guys




Quick and helpful


You're next!
Join the ranks of our 200,000+ Proud Veteran Homeowners nationwide.



This was the best experience I ever had everything went really smooth and easy. Especially being overseas as long as you submit your paperwork quickly your closing will be very fast and painless. Thank You Veterans United!!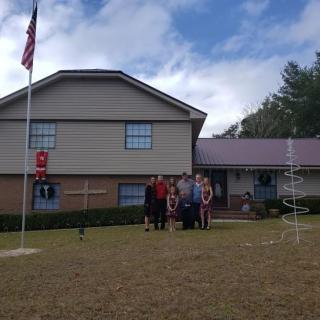 I want to thank the team at Veterans United for working with me every step of the way through this loan. The team worked really hard day one all the way to the closing to get the loan approved, and even closed almost a week early. My family and I are extremely grateful for all the hard work. We love our new home and none of this wouldn't have been possible without all the hard work and dedication this team put forth. Thank you!!



Veteran United Home Loans, walk me through the entire process whatever I needed they made sure that I had a clear understanding about the process, my team was very relentless it was a battle but they make sure you are gone to win, this is a great company to work with they make it easy for you to achieve your goals.

You will not find a better organization to work with. The process is made easy and they keep you in the loop throughout. At no time will you feel like you don't know what's going on. I will use them and recommend them every time, because it doesn't get any easier; I can tell you from experience, because Shawn has been my Loan Officer for the second time.

Our experience with Veterans United was unfortunately not a good one. We were provided inaccurate information on our disclosures, we were told that we would receive a phone call before the end of the business day and didn't receive a call for 4 days (and the person did not answer the phone or return messages that were left), and even though we provided a contract that had a closing date on it, Veterans United did not meet the closing date and made no attempt to let us know that more time was needed. It seemed that the people working in parallel--the loan specialist, processor, underwriter, etc. were not communicating with each other at all. Our experience was that the company was not very professional, lacked organization, and had poor customer service.
Response from Veterans United
Sedrick, we would like to invite you to reach out to your Client Advocate team here at Veterans United to discuss further details on your recent experience. Providing information to our team will help us assist in training and education that will better assist further veterans. We take surveys like this very seriously and would like to assist you further. We thank you and thank you for your service



This is the way to go for good rates.





Had some issues with some parts of the loan process. I didn't feel things were done in a timely manner and at last minute closing was almost delayed a week! Not a good feeling when you already have everything planned out. After a call to the right person things were taken care immediately of and we closed on time. After that I felt much more confident about recommending Veterans United to someone else.
Thank You
Response from Veterans United
Larry, We appreciate you letting us know how you felt about the experience. One of our Client Advocate team members is available to discuss your comments and learn what may have caused you to feel this way. It is our goal to provide consistent and personable communication to everyone we serve. Please connect with us further to help us understand how we might look to improve and continue our commitment to provide outstanding customer service.