I would highly recommend this company!



I welcome anyone to call or email me to get a very high recommendation to use Veterans United in the future.

Great team to work with.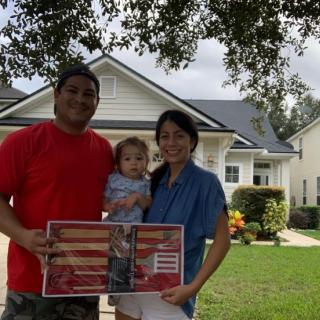 My Loan officer Aaron Hayes and My Realtor Maria Deeds made this whole process hassle free. My wife and I are amazed by the way everything went so smooth and we were able to closed on our dream house fast and earlier than estimated. You guys rock!! Thank you Aaron and your whole team. And thank you Maria for clearing out all my concerns. God bless you guys.



I definitely recommend Veterans United for either your first or second VA loan. The majority of the loan agencies don't even know that we as services member can apply and obtain a second VA loan. Thanks to Veterans United I got my second VA loan approved before my PCS date.

KEEP UP THE GREAT WORK!!


Ready to see for yourself?
Experience first-hand why 168,834 homeowners give us a perfect score!
Check My Eligibility →




Veterans United has a customer driven focus that will make your homebuying process a smooth one. They are truly here to help you!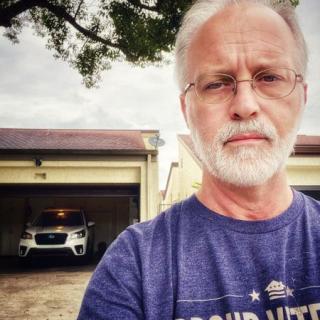 Over and above what I expected. All professional, respectful, and very efficient. A very smooth process from preapproval to closing. Major props to Brian Flanagan and the team at VU. The entire process was smooth and well-executed. I had my pre-approval the same day I found a home I was interested in. Everything was coordinated and went all the way to closing in 30 days.




We will never use Molly again. It was by far the worse service and lack of care I had ever seen towards a service member. Everyone who had to work with her advised they would never work with her again. There was lack of details, lack of basic care or any sense of urgency at all. Never again!
Response from Veterans United
George, we thank you for your honest feedback on your loan experience. We take these surveys very seriously and would like to learn more about how you came to feel this way. There are so many factors that can play into loan delays and communication. Our client advocate team is available to discuss further and to learn. Thank you again for your service to our country.

Recommend 110%

Veterans United made our home buying experience so easy and manageable. The upload feature from my phone made it so easy to get paperwork done quickly. Having the to do list help keep us on track in an organized manner I will always recommend Veteran's United.




Veterans United made my dream come true of owning my first home. As a 57 year old single woman I was afraid to take the initiative to own a home. I was throwing my money away on a rental because I became comfortable in the community that I resided in and was afraid of moving. I had always heard good things about Veterans United, decided to contact them. Let me tell you...it was the best thing that I could have done for myself as they were more than willing to help me! The team of people that I worked with were more than professional, they were kind, caring and reassuring. They made the process go quickly and smoothly guiding me every step of the way. Now I am a proud homeowner because of them!



Veterans United seems to be a great company to work with to get your home loan, comunication was very good and they took care of everything for me. Everyone I spoke with was wonderfull ecspecially Lindsey Whitt my loan officer a great gal.

Thanks Tim, you and you're team were awesome. Any issues we had we got to the bottom of it right away. You guys went above and beyond. I will definitely be recommending friends and family to you guys! Thank you!

Check them out—the online portal was user friendly and we got a great rate!