You're next!
Join the ranks of our 200,000+ Proud Veteran Homeowners nationwide.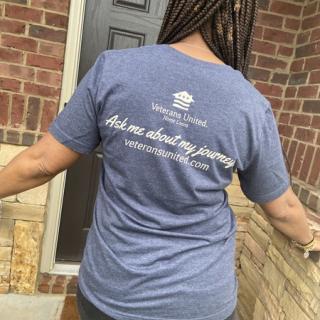 The moving team prepared me for my utilities & entertainment. They were always pleasant to talk with. I recommend you use their services. Jess was so amazing to work with.She answered all my questions from the beginning to the end no matter what the question was. I really enjoyed the video Jess sent me letting me know I have the final approval & clear to close. It was nice seeing a live face. lol! The team assisted me as well. They were all amazing! I didn't think I qualified but I had nothing but positive results. I will always recommend VU to all my fellow veterans interested in buying a home.


So glad I chose to work with Veterans United. They were awesome!


Shawn was attentive and professional, throughout the entire process. He catered to our unique, individual needs and we will use Veterans United in the future, for our mortgage needs.

Veterans United made the whole process painless. They guided me every step of the way. I'm very happy that I chose Veterans United for my mortgage. They were great.

You're next!
Join the ranks of our 200,000+ Proud Veteran Homeowners nationwide.
No. Thanks.





This is the best experience I have every had in purchasing a home and this is my third time buying a home.


Veterans United has been exceptional to work with. Whether working with the loan officer, loan specialist or concierge specialist (which I didn't know was an option) I felt like they were working in my best interests the entire time to get me the best possible outcome. The team was always there for my questions and kept me well informed the entire time. I also liked the website and all the informational videos about each step of the process. I found these to be very helpful. Overall...10/10! Highly recommended.

Very attentive and extremely helpful!! Great experience overall for a first time home owner. I'm very grateful to have had the Vetrans United team throughout this entire process.