I was worried at how much of a headache the process would be. However it was streamlined and super easy thanks to the entire team! Thank you!



Zach, Kyle and Nikki are so wonderful to work with. Everything was smooth, accurate and so professionally done. I can't say enough good things about them. Thank you for making our dream of buying our home a reality. So grateful we made the call to Veterans United Home Loans.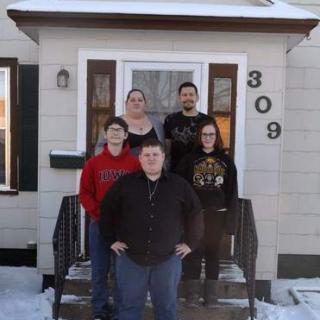 It was a joy working with them. My family was actually working with another bank at same time trying for the pre-approval so I could put in offers and they got me the pre-approval without invasive questions at that stage that the other company seemed to ask before even considering pre-approval.




Will recommend In future




Thank you






These folk are great. If you want to buy a home. You would be a fool not to use them.

Would highly recommend this company to any veteran


They were extremely helpful and assisted in making sure everything kept moving through the very hectic situations recently.


Cal and Katie were wonderful to work with! Answered emails fast and always explained things to us.




Great process


I would absolutely use Veteran's United for any future buying and would recommend them to anyone looking to buy a house.