It was a lot of paper work but in the end it worked out beautifully.

Veterans United was very good for James tonight I will recommend them to anybody



Big thank you to my entire team. My attorney Theresa, real estate agent Tom and loan officer Kevin, you guys do an awesome job and you all work hard! Very proud of the team that was put together for this thing to happen.

Kelsey Fogle was very helpful and knew what she was doing!




You're next!
Join the ranks of our 200,000+ Proud Veteran Homeowners nationwide.
Definitely will recommend the service of this team and the real estate agent!Thank you!



Veterans unities works for the veteran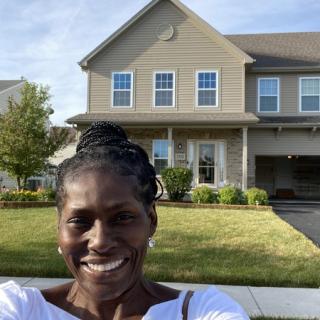 I totally recommend all veterans to Veterans United. I found out that if I sale my house and another veteran buys it, they will reap the same APR as me.That is awesome. Ryan, and the entire staff wes so knowledgeable, kind and helpful to starting my new journey to a beautiful home and family Oriented neighborhood. I am so blessed to have worked with Ryan. We met on via internet and GOD knew he was the one to work with.Thank you Ryan Stoll with the most generosity and gratitude.









The team that completed the process from start to finish was awesome. An open line of communication was kept and the team stayed on top of everything. Cooper ensured the process towards the end kept rolling and everything went smooth. The closing process was great and I couldn't be happier. These guys made the all American dream come true for myself and my family. Great work team! Thankyou for everything.




Appreciate the specialization with veterans and their unique benefits. Solid organization!

Great team of people to handle your home purchase . Very understanding and truly care about our Veterans and their families . They rock !!