Using this service was one of the best experiences, as a first time home buyer I don't think it could have been less complicated. The process did not take long to complete either, highly recommend this service.

Responded with my pre approval the same day, and followed through the process of buying our home with very little stress. Highly recommend to all my veteran brothers and sisters

You will not regret going with Veterans United. They will fight to get you every benefit you can possibly earn and you will not find a team that can provide more service nor better customer service. They won't leave your side every step of the way.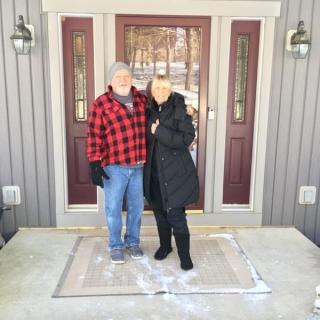 We received such personal attention every step of the way. We have moved many times and had many home loans and I can honestly say that working with Daniel and his team was like working with friends. They gave us such personal attention. Half way through the process we received a gift in the mail. It was such a pleasant surprise. After moving in and the process was all over we received another gift in the mail. It was so unexpected. I continue to get e-mails to assist me with setting up automatic withdrawal and keep up on line with my account. Veterans United takes a very long tedious process and actually makes it a pleasant experience.




Veterans United really worked hard to make sure I understood the process from start to finish! My loan specialist walked me through the process and was in constant contact with us either with email or phone call. Our specialist was the best! Their recommendation of a realtor to use was beyond wonderful...his knowledge and expertise are second to none!
We highly recommend all the services they provide. Thank you Veterans United!!!


You're next!
Join the ranks of our 200,000+ Proud Veteran Homeowners nationwide.
Thank you for making everything work out!!!

Great communication. The whole process done over the internet. Their internet system of processing the loan was easy to understand and complete.



His team worked hard and seemed to work flawlessly together to get get it done.




I can't ssy enough about this dynamic team of specialistsYour team was outstanding unbelievable fantastic awesomeAll i can really say thank you from the bottom of my heart


Larry was very pleasant to work with. It was a quick step by step process. I was really pleased with Vets United. Thank you!

You're next!
Join the ranks of our 200,000+ Proud Veteran Homeowners nationwide.
None


Veterans United have been a pleasure to work with and if we ever sell and buy again, we will be using VU and Heidi Bailey-Houston!!!!!





all very professional