Veterans United was very helpful during our homebuying experience and the video library is extremely helpful.


I am very grateful for my VA Home Loan Team. I wouldn't be in my new home if it was not for my VA Loan Team. BEST group (Team) ever!

Underwriting held up our closing date by not asking for items they needed soon enough. This put everyone in a bind forcing us to change utility start dates as well as delaying our move in date by almost 2 weeks. I was very dissatisfied by this part of the process.




Veterans United made my first home buying a easy success. Everyone was professional and very helpful. They reached out to me in a timely manner when I asked questions via email. That's my preferred method of communication. Thanks a bunch.

My experience with veterans united was amazing. Being a first time buyer like many others I was scared, but veterans united makes the process a breeze. Their professional ism, and attention to you needs are untouchable. I would highly recommend to all veterans to deal those who truly care, veterans united.

All around, I will and have been telling every vet that I run into about my positive experience buying my home.



Thank you all for making this experience painless! I appreciate your amazing communication and hard work on our behalf. If I ever find myself in the market again, I will 100% be going with VU again!

Brandon is the best loan officer I've ever worked with. He is very prompt with returning calls, answering any questions, and addressing concerns. Brandon is professional, yet so friendly. He truly is out for the best interest and needs of his clients. 100%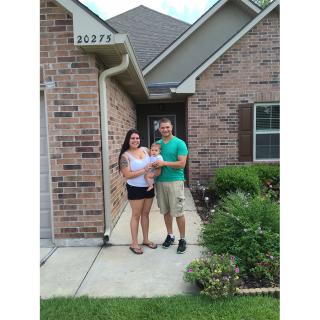 This was our first time buying a home, and of course, using the VA loan. We worked with Morgunn during the process and it was most definitely the best first time home buying experience I think anyone could have had. From the moment she got in touch with my wife and I she made everything super easy for us! She was always so friendly to talk to, and went above and beyond to get things done quick! She was able to answer any questions we had and made this, what could have been a long hard process, fast and a piece of cake! I know you always hear about bad experiences, but you best believe my wife and I will be talking very highly about this!

Nothing but great words for this team. My loan officer Andy Strubel and loan coordinator Meredith Alley were responsible for ensuring my approval process was expedient and painless and for a lack of better words, they killed it! I would undoubtedly recommend them along with Veterans United as a whole to whoever is in the process of home buying.

Great work and down to earth! Professionally handled every question and was very informative.


Great company. All of the people on my load team was professional and helpful. I recommend Veterans United to any vet looking to buy a house.


Ready to see for yourself?
Experience first-hand why 168,836 homeowners give us a perfect score!
Check My Eligibility →
Great experience



This company has been amazing. They made the process so easy and were always there to help.


Hunter did a great job assisting me throughout the Lighthouse initiative.

I do not have enough room to write how pleased I am with the purchase we made. VeteransUnited was single handedly the easiest, best, and most wonderful experience I have had to date with home purchases. Thank you so much Jerry, Gary, and Connie!!!


Keep Rockin' Veterans United. I am blessed we made contact. Jeremy, YOUR ARE THE MAN!!!!

I couldn't have asked for a better experience. Very friendly and professional