I do not have enough room to write how pleased I am with the purchase we made. VeteransUnited was single handedly the easiest, best, and most wonderful experience I have had to date with home purchases. Thank you so much Jerry, Gary, and Connie!!!


Keep Rockin' Veterans United. I am blessed we made contact. Jeremy, YOUR ARE THE MAN!!!!

I couldn't have asked for a better experience. Very friendly and professional


Veterans United staff were very polite and patient to all the questions and need to makin this transaction a memorable success....Thank you Veterans United......



AWSOME people to have working on your team.


You're next!
Join the ranks of our 200,000+ Proud Veteran Homeowners nationwide.
Veterans United was a great choice for me and my family on the purchase of our first home. I will definitely use them again for our next home.


Overall experience was outstanding

Danielle Hopper was amazing as well. She made sure we received the correct information and checked on us to see where she can be of assistance. Amazing representative. We were extremely lucky to have everyone in this team.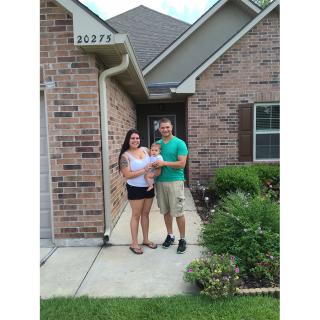 This was our first time buying a home, and of course, using the VA loan. We worked with Morgunn during the process and it was most definitely the best first time home buying experience I think anyone could have had. From the moment she got in touch with my wife and I she made everything super easy for us! She was always so friendly to talk to, and went above and beyond to get things done quick! She was able to answer any questions we had and made this, what could have been a long hard process, fast and a piece of cake! I know you always hear about bad experiences, but you best believe my wife and I will be talking very highly about this!






You're next!
Join the ranks of our 200,000+ Proud Veteran Homeowners nationwide.

Really awesome experience!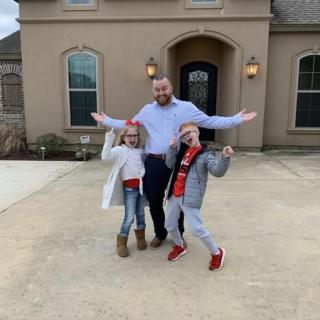 Definitely can't leave out Jake Mazuc as he was a big help during the underwriting. Jake was very helpful in letting me know exactly what was needed to keep things moving. Jake was very informative in where the loan was at throughout the various stages.Going into this process I was a bit skeptical of how the process was going to be with me working on a boat halfway across the world. My skepticism was easily put to rest from the initial conversations with Tyler. Overall the team of Tyler Schuster, Jake Mazuc, and Deborah Giger made this one of the least stressful things I've ever done.


Working work you guys was great. Mr. Basinger over in the Lighthouse Program guided us on everything we needed to get done to make sure or credit scores were the strongest possible. I would definitely recommend any veteran that's unsure of their particular situation but are looking to buy a home to give VU a call.


Even though we were able to get into our new Dream Home, prior to this final stage, it was very frustrating. Having to re-send several papers because the underwriter stating to Karin, that they were not able to clearly see the paperwork. I finally explained to Karin,
that we do not purchase homes very often, so our home was not equipped like an office as most people. Then when we finally got the final closing date/time, after being pushed back from 12/30/19, then 1/2/20, to the final closing date time on 1/8/20 at 1pm. We had all paperwork signed from all parties involved, then received word that contraqct had to be revised to show my correct middle name that was sent to Title company in an incorrect fashion,
since the closer at V.U. sent it without close review. Anyway, I wanted to vent due to my wife becoming so stressed and upset, that she was having an issue with her Severe P.T.S.D. I suggest that your employees pay a bit closer attention if any paperwork deadlines fall close to any Holiday,once they return from their time off.
Response from Veterans United
Jeffrey, Thank you for letting us know about your situation and concerns. We can understand how this issue could have been extremely stressful for you and your wife. We always work towards closing to be less stressful and easy as possible. Please feel free to reach out to our Client Advocate team for anything we can help with ,moving forward. Thank you for using Veterans United.