Veterans United loan process is quick, as long as you respond on time to information requested. They made my first time home buying stress free. I will recommend them any day, any time. They are the best!




I made the right decision by chosing Veterans United. I closed in roughly 30 days. They helped me to achieve my goal of owning a home by my birthday. I'm all smiles In my new home and I cannot wait to entertain! Thanks Clint, Kelsey, Kathryn and the rest of the team who helped me through this process

You're next!
Join the ranks of our 150,000+ Proud Veteran Homeowners nationwide.


I would like to thank everyone who help with this process. You guys (and ladies) really did a great job with assisting me.P.S. The realtor Chad Morton really did a great job with communicating with me and the seller. He also did great with getting everything taking care of that I ask with then closing thanks for a Great Realtor.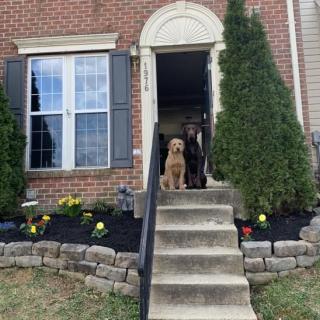 Nick really wants you to succeed in the process and very clearly lays everything out. He is a very charismatic individual, well spoken, and has a lot of confidence in his answers, which leaves you feeling very confident. I didn't at any time feel like I was lost and if I did, a quick call with nick would straighten out any confusion I may have had. He walked me through buying a house without a realtor, which is typically a little more paperwork and time consuming and made it seem easy. Thank you for all the time and effort!!

This company is one of the best that I have dealt with.


This is the fourth time I have used my VA benefits to purchase a home and by far the worst experience. I will not recommend your services and will not do business with you in the future.
I am still owed $1,500.00.
Response from Veterans United
Scott, Thank you for taking time to discuss your honest feedback on how your loan process had gone. We use feedback like this to help our process and assist veteran. We would like to learn more about your loan process if you choose to discuss it further. Please feel free to reach out to our client advocate team for more assistance. Thank you for your service and for choosing Veterans United.
So happy to be a member of the Vetetans United Home Loan family


This is our first time own a home. We just want to say thank you thank you so much.

I will use this company in the future for my home buying needs.



Please use my comments from question 1....Thanks again for everything..will be sending pic soon.