Great working with the Veterans United loan crew again.










You're next!
Join the ranks of our 150,000+ Proud Veteran Homeowners nationwide.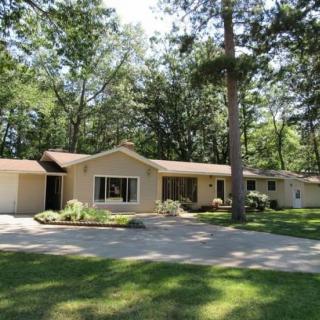 Veterans United has been the best experience I have had for home buying. It was your team that made our dream of being a homeowner possible. Your team was the most professional, customer oriented, and, most importantly, most caring and experienced that I have ever met. It started with the Lighthouse team and Ms Bobbie Hafford that worked with us for over a year to get our credit up to where it needed to be. She always reached out to us, kept us motivated, and kept us progressing to our goal of being a homebuyer. Once we were qualified my home loan specialist Seth reached out to us within an hour of being qualified and even though he had engagements with his family and it was late he always took the time to answer our calls, kept us informed, and kept our loan and pre approval moving. He motivated his team and even though it was late on a Friday Lucas stepped in and together we were able to be pre approved that same day. Seth Wilmes, Lucas Hassemer, and Morgan Luster always was prompt to return calls and texts and always was kind, informative and dedicated to our loan needs. Without these dedicated and caring professionals my family's dreams of owning our first home may have never came true. Thank you Seth, Bobbie, Lucas, and Morgan. And thank you to the Veterans United Team. My loan officer Seth Wilmes is one in a million. He is caring, professional, exceptionally proficient, ethical, and passionate about his job and exceptional customer service. Always available or quick to respond with my questions and I do believe he was always fully engaged and dedicated his time to me when i had the first time buyer many questions. He took the time to fully answer my spouse and I's questions fully and professionally. I will always refer Seth and his team as well as Veterans United to all of my friends, family, and associates that are starting the home buying or refinancing journey.

I would advise any veterans to use Veterans United to purchase their home. It was quick and easy. I've already told my friend to use them. If i purchase another home i will use them again.



I would highly recommend veterans United very easy to work with!

Veterans United helped us to get pre-approval which in turn helped us buy our new home. They introduced us to a wonderful, knowledgeable realtor who made this process smooth and actually fun. Would highly recommend.
Response from Veterans United
Paul, we are extremely happy that your loan team was efficient and knowledgeable. This feedback and information helps Veterans United stay on track with our main goal of helping veterans attain a home loan and purchase their dream home. Thank you again!
So very pleased with Veterans United! Will definitely recommend them to others!

My experience with Veterans United was amazing experience. They made the VA home loan process as streamline as possible. I definitely recommend them. My only complaint is that they communicate primarily through email. Sometimes you just want to talk to an actual person and, sometimes, it was difficult to Get a representative working my loan on the phone.




Do your research on who your loan officer is. Find out if you'll be working with them or their assistant. Request A real estate agent like Ashely Yonker!!!!
Response from Veterans United
Derek, thank you for providing your valued feedback to us. This is very sound advice for anyone who is going to go through the loan process. Our loan officers are very knowledgeable and have been trained to provide the best experience. We pride ourselves on knowing that our team will be giving the best sound advice and product to our clients. Thank you for choosing Veterans United.
Wesley was awesome he was always available and very informal and helpful.


There was some confusing portions when it came to the interest rate and how we got there. I think being up front about these things would be better. We had our discount applied for using a preferred realtor to the interest rate but this was not told until I pried about it enough. I also feel having the closing documents available to review less than 24 hours prior to meeting with the title company to sign them was not a reasonable amount of time if there were errors or things that were concerning. Luckily it checked out correctly however I feel this should have been available at least a few days prior to signing.I also had an issue with the perceived amount I was approved for and what was actually feesible. One week I was told 180k was our limit but that I would need to pay off the entirety of my debt to make that work. Them the next week I was bumped up to 200 and then told a house we put a 175k offer on would be really tight. This made it really hard to understand what I was actually working with and I wish the approval amount reflected what I could do feasibly better. Or at least communicated better.Overall the experience was interesting, certainly covid has made things complicated. I wasn't unhappy with the experience.