As a first time home buyer, my experience with the process was incredibly easy and worry free. I will definitely be using Veterans United in the future.






It is very easy to get a Mortgage with Veterans United with no problems and we have refinanced and they did it all, we only had to sign documents at closing.
I would recommend Veterans United to everyone I know.


Thank you!


Veterans United made the whole process very easy. Everything uploads to your page for their review. Honestly, the easiest process yet buying a home. Thank you Veterans United!!

You're next!
Join the ranks of our 150,000+ Proud Veteran Homeowners nationwide.



Easy refinance!

My experience with this company was overall pretty great. The entire process was smooth and easy, at least where they were involved.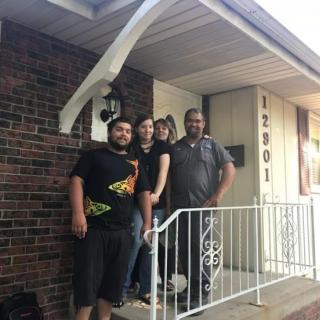 John points you in the right direction even from getting your credit score in better standings by referring me to Patty inside VU. At VU you will find that professional services with qualified people who will work in your best interest. They care about seeing you succeed. They are equipped with all the tools to see the job done right and thru to completion. John along with Ashton on the lending side were focused, caring , straight forward, and initiate the confidence you will need to help carry all the way to closing.


Our journey with Veterans United was so easy every time they sent something to our to-do list we got right on it I would recommend Veterans United to anyone I really appreciate what they did for me and my family




You're next!
Join the ranks of our 150,000+ Proud Veteran Homeowners nationwide.


If you are a veteran looking to buy a new home I highly recommend Veteran's United. Great rates and awsone team members to help you through the home buying process.





Thank You for the professional team to all of the Best Team of the Veterans United Home Loans. We know that miracles do happen today!