They were always prompt at returning all of our calls. They were always professional and ensured the entire home buying experience was handled in a timely manner.


Fantastic!!!


Veteran's United were absolutely the best when it came to purchasing our first home. I cant say enough good things about the program and the people who work there!

Amazing and painless!! Would definitely go through Veterans United again! Hassle free from beginning to end!!

Awesome group of people!

USE VETERANS UNITED...TRUST ME! Incredible service, efficiency, and highly personable. I am BEYOND grateful I used Veterans United and highly recommend Veterans United for any veteran wishing for a great company to work with when buying his/her next home.Sincerely,
Mike O. (St. Louis, MO)US Army (active duty) Veteran
BSBA Auburn University
MPPA University of Missouri-St. Louis




Our experience with Veterans United was nothing short of WONDERFUL ... largely due to the fine coaching and expert advice Billy Jones offered along the way. He was kind, courteous, mild-mannered, and never made me feel in adequate with the questions I asked. I would choose to work with him again in a heartbeat! In fact, please tell me how I can "Share" VU and Billy Jones to the FB pages that I manage as I would love to spread information about them far and wide.


I had been receiving letters in the mail about lower interest rates for veterans. I waited until Mr. Barba and his team contacted us. We knew that if we could work with him and his team again they would not do us wrong.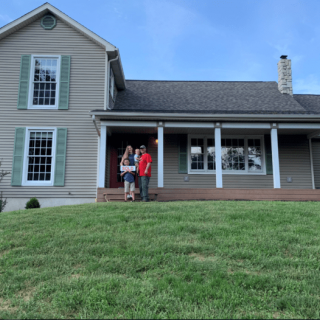 There is no bank we would give a higher recommendation for in regards to our veteran home loan process! They are ON TOP of it! They never became frustrated with my daily abundance of questions. They are all courteous and professional and you won't find anyone who works harder to help you! VETERANS UNITED FOR LIFE!



Outstanding service even when faced with more difficult obstacles than average.


Very professional and kind. He had all his ducks in a row so I didn't have to run all over trying to fulfill any requirements.

You're next!
Join the ranks of our 200,000+ Proud Veteran Homeowners nationwide.
I'm thrilled that I used Veterans United to help me purchase my new home!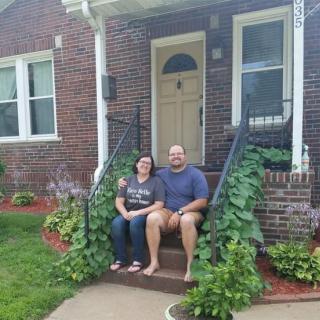 I had no idea how easy it was to buy a home. As a first time home buyer, I thought the process would be long and tedious but Joe Ferling and his team made it simple. Joe would stay on the phone with me to answer all of my questions and he always stayed positive and cheerful. He kept me in the loop when things were moving forward and let me know what to look out for. Everything is done online, which I truly appreciated. The list of To-Do's was also very helpful. I will always recommend Joe to my friends and family. Thanks for all of the help!



All together Veterans United did a most outstanding job and moved the process along at high speed. They are the folks to use if you are looking to use you Veterans benefit.