To the team my wife and I are very appreciative of all the work.Thanks
Ronald Bevell


The first time I have ever worked with this company and I would do it again. It felt like a family member or best friend helping you through this Journey!


Seriously could not have been an easier experience. Veterans united made sure any worries I had as a first time buyer were squashed. I could not praise my team enough.


Only a small snag was around closing cost, there were 3 emails that said final closing costs. So it felt like they were the actual final closing cost, if it wasn't the final it felt like it should have said estimate or non-final closing cost. So future users don't have to go to the bank again to get another cashier check or do another wire transfer and may be possibly incur additional costs. This is the only issue we had in the entire process, otherwise we had stellar support and were kept greatly informed.




You're next!
Join the ranks of our 200,000+ Proud Veteran Homeowners nationwide.
I appreciate the email reminders and prompts from VU about things to accomplish. In the time of covid, your remote business model works well.

The process went so so. I know the VA underwriters were overly particular on the verification of my earnest payment, copy of check front and back from my credit union was not good enough. Then it only took five trips to another credit union to get approval of my savings account. I finally had to get a letter sent from the Manager of that credit union for the account to be accepted. I was NOT a happy individual over that. Other than that, everything went well. I know that Kathy Monning was as aggravated over that probably as much as I was. I know now, if I go through this process again, to have all the closing cost money in one location before starting any of the process.

See above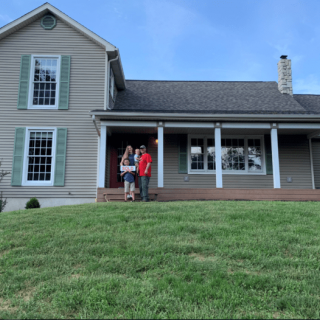 There is no bank we would give a higher recommendation for in regards to our veteran home loan process! They are ON TOP of it! They never became frustrated with my daily abundance of questions. They are all courteous and professional and you won't find anyone who works harder to help you! VETERANS UNITED FOR LIFE!




This company has great people and they are easy to work with. They are there when you need them and they will answer all questions,if they don't know they will find out in minutes. They are great.


You're next!
Join the ranks of our 200,000+ Proud Veteran Homeowners nationwide.

Easy to work with, always there when you need to talk too them. Always had the answer I was needed to be answered.

As a military retiree I wanted to work with a loan specialist that knew my specific needs as well as the in and outs of VA home loans. With Veterans United I feel their streamlined process and attention to me as a customer was excellent. I am glad I choose Veterans United and highly recommend them to my fellow veterans.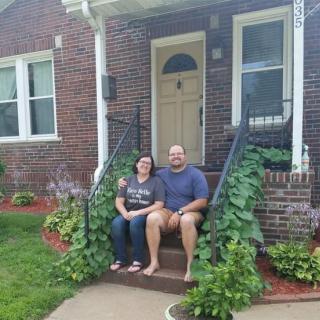 I had no idea how easy it was to buy a home. As a first time home buyer, I thought the process would be long and tedious but Joe Ferling and his team made it simple. Joe would stay on the phone with me to answer all of my questions and he always stayed positive and cheerful. He kept me in the loop when things were moving forward and let me know what to look out for. Everything is done online, which I truly appreciated. The list of To-Do's was also very helpful. I will always recommend Joe to my friends and family. Thanks for all of the help!

Katie Willis was great, kept us informed at all time ie; emails and phone calls. Should have done the water well test first.

Amazing experience. My wife and I now our dream home and we cant thank United Veterens enough.