Casey and his team were always available to help me anytime I didn't understand something or needed something explained.



Veterans United showed me that there still are people that recognize the service and sacrifice of our veterans. They made it obvious to me that their highest goal was helping me find and get the home that I was looking for. If you are looking to get a VA loan for your home, look no further. I very highly recommend that you enlist the assistance of Veterans United. You won't regret the choice.


Veterans United made our home buying process so simple. They really showed us they cared about us. I would highly recommend to any veteran looking to make the home buying dream come true, to please reach out to these wonderful folks.


Excellent service and attention



You're next!
Join the ranks of our 200,000+ Proud Veteran Homeowners nationwide.



The team I had to work with were very professional, honest and upfront with all steeps of the process. If you have any questions they would give you the answer, if not they would find out and call you or email you the answer. The team I had the honor to work with put in 110 percent all the time. I still look forward to working with them even though I have closed on my house. Thank you again!

Terry was very professional and knowledgeable, explaining terms in layman's terms for his clients. Extremely quick to reply to any question I had through the loan approval to completion of underwriting. Definitely a 5 star rating from Paula and I.





Don't ever change. You guys rock!!!

You're next!
Join the ranks of our 200,000+ Proud Veteran Homeowners nationwide.



Highly recommend the VA home loan and Ryan as your real estate agent.

Shay Goodman, our Loan Coordinator was amazing, I highly doubt out home would have closed on time if not for her. Both Rick and Lily were awful to work with and I had to track them down several times to get things done. Lily also gave us bad information that ended up costing us several thousand dollars. Our realtor even reached out to Lily to verify the information, because she felt it was wrong, and Lily maintained that the information was correct. It was not! I am highly irritated about how we were communicated with by our loan officer and his assistant. Based upon the reviews for Rick Bridgeman, I can assure you his communication skills are far form excellent.
Response from Veterans United
Brandon, thank you for sharing this honest review. We apologize that our service did not provide the experience you expected throughout the process. We strive to have our loan teams knowledgeable with great communication skills. Your comments will help us ensure that we learn from mistakes and improve for the next customer. We value your business and hope you enjoy your new home.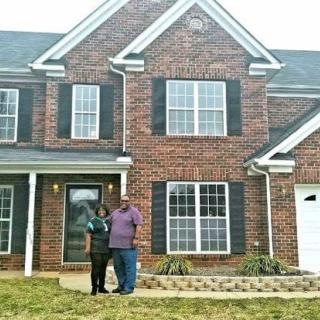 I would recommend any Veteran to use Veterans United. They made the process of buying my first home very comfortable. My questions would get answered, & if they needed any documents from me it was easy to send it to them through their secure portal. I would always know where I was in the process with the "Things to do" list. I can truly say that I was glad that I chose Veterans United Home Loans as my lender!



Overall the entire process was made to be very easy and stress free which was great! Very easy as a first time home buyer!

Bé prepared with your paperwork.