Thank you Veterans United Home Loans for putting me in my new home!


The Dream was on my side during the home buying process and thank you thank you thank you.






Outstanding team.


You're next!
Join the ranks of our 200,000+ Proud Veteran Homeowners nationwide.
VeteransUnited can help you resolve credit discrepancies for lower rates and help you close faster than 45 days. Delays were minimal, so long as I did my portion of the paperwork quickly and they kept me updated for a speedy close, which is what I needed! Now my children can start in their new schools on time and we were able to settle before the summer was over!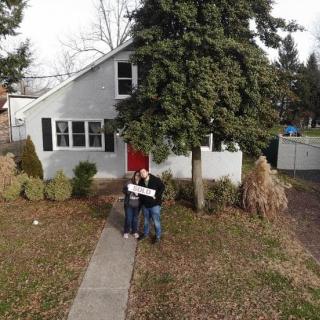 They work well with you to get you set up for the future in your new home. They will walk you through every step of the process and will answer any and all questions you have. I purchased my house after the holidays and before and during the holidays my team of specialist worked hard to make sure I got in my home after the new year!





They should take advantage of the programs avalible . This is really easy and they will help you get your dream house , if you are confused you just have to ask . They will tell you what to do .

You're next!
Join the ranks of our 200,000+ Proud Veteran Homeowners nationwide.
I loved my first home buying experience with Veterans United ! I don't think it could've gone any smoother and they were great in every step of the way.

Overall, the process was very convenient and easy to manage. The representatives are readily available to answer your questions and are very knowledgeable about the process.

Marie, Cooper and Daniel, the RE agent, did superb jobs.


If you're having any doubts don't. Working with veterans United, as a first time buyer, couldn't have been any smoother. The entire process was simple and well explained. Communication was great. I highly recommend it!



The overall experience and professionalism I received from Veterans United Home Loans was outstanding. The moment I spoke with Veterans United I knew they would get the job done and bring me across the finish line. Not only did they go the extra mile but they understood all my family's needs and excelled in every part of the loan process.

Shawn and team were there every step of the way. I was able to go from offer to close in less than 45 days in the middle of a pandemic. Any time something came up that could present an issue, they were up to the task. Purchasing my first home was made possible through a series of good choices that all started with choosing Veteran's United. Thanks! Mission accomplished!

Veterans United Truly Cares about the veterans, because they will find a way to help your dream become a reality. Thank you!