This is a wonderful program.

Great Job everyone at Veterans United, you put a smile on my face.

Great app! Easy to use and navigate to stay on track!

Top notch services. It made home buying feel like shopping off of Amazon. Thank you for the experience!

I've gotten a home loan from Veterans United Before, and they are just the best when it comes to buying a home. I would recommend Veterans United to any veteran looking to buy a home. They just know what they are doing-and they know it extremely well. If you want to skip the unnecessary drama, then I would suggest getting your house loan with Veterans United.



Just thanks. My dogs and I love the place and wall plaque


You're next!
Join the ranks of our 200,000+ Proud Veteran Homeowners nationwide.



I will be recommending you guys to others that I know that are Veterans.

The personnel from Veterans United may have 8 or more years of experience, but a retired service member will have at least 20 years of service. The service member may have used the VA system a couple of times before, so he/she will have personal experience to bring to the table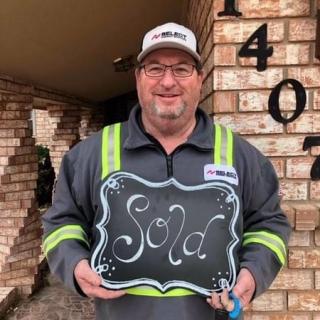 Tyler Salter is absolutely one of the best people I know. He made this experience the best and we went through a lot during this process. He made it so much better, was always upbeat and positive. I gained a true friend in this experience. Veterans United is a better place for having him as a employee.


You're looking for a VA loan look no further than Veterans United mortgage


Would recommend Kyle Riggs to my veteran friends seeking to purchase a new home.

If you are a veteran, and looking to purchase a home, I highly recommend VU. VU kept me informed from start to finish..I was not left in the dark on any issue. If the need is there, they will take your hands and walk you through the complete process. Again, I highly recommend UV, to any fellow veteran seeking to purchase a home.

You're next!
Join the ranks of our 200,000+ Proud Veteran Homeowners nationwide.
I will be sure to notify my friends and family when they go to look for a home.

great customer service




The loan specialists, and other personnel, at Veterans United are complete professionals. They are completely knowledgeable about the home-buying process and help you understand everything as they guide you through the process. They are willing to go the extra mile to help get the information needed to get your loan through all phases. My loan specialist, Colin Park, made phone calls to the county courthouse in my home town to find out who I needed to talk to and where to go to get the documents needed to clear my credit reports. WHO DOES THAT!!! I am completely satisfied with the loan that I got, the realtor they referred to me and the home that I eventually purchased. My life is so much better now!


Lynn was great!



Veterans United was amazing from start to finish! I had actually started the process with another large/reputable mortgage company but switched due to poor communication and didn't feel like my mortgage needs were being heard or met. Filled out the pre approval online and received a call almost immediately from Veterans United. Communicating with several different people through the loan process, everyone was extremely timely and personable in communicating and getting the loan processed. I've bought several homes through multiple loan companies and this was by far the best experience!