If you want someone who cares what they are doing use Veterans United and ask for Andy Strubel he is amazing. Thanks again brother!!




Veterans United is a outstanding organization to work with when purchasing a home as a veteran.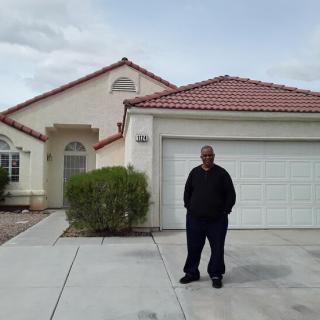 I would like to leave a 10 star outstanding review for my transaction coordinator
Mr. Jon Ouk , If Mr. Steifferman was the conductor , I would say Mr. Ouk was the engine.
Mr.Ouk made sure that we stayed on track, the same page , again if you felt overwhelmed or not quite sure about something Mr. Ouk would let you know to reach out because we all had a common goal as a team. I really appreciated Mr. Ouk guidance as well during this process. There is a reason this company is called Veterans United , they have a Vets back. Thank you again Veterans United


The whole loan team (Nick/Kara) was amazing! I will definitely be sharing my experience with other veterans that I know.

I was told Veterans United was the gold standard for VA loans. I can now agree 100% and will highly recommend Veterans United to anyone I know. Thank You!

This was my second time dealing with Ashley and I found her to be very professional, knowledgeable, pleasant and patient. She treated all my questions as being important and not dumb. It left me with no doubts about my decisions and gave me no reason to ever look anywhere else for a veteran loan.


You're next!
Join the ranks of our 200,000+ Proud Veteran Homeowners nationwide.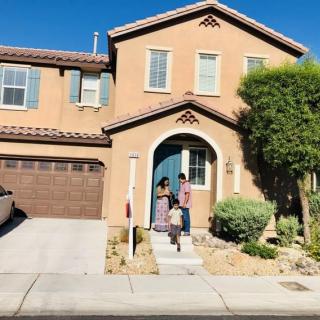 Stephanie Pantaleo and Rachel Bruce were very prompt and patient with me from the beginning through the end of the loan approval and closing escrow process. They made everything easy to understand and uploading the documents to the VU website with your account was unbelievably fast and easy as well secure! I would recommend VU to all homebuyers!

it was a smooth and only took a month to dl alll the paper work how awesome is that great job



Once I found a home that fit the criteria for VA loan, Veterans United as a team worked quickly and diligently throughout the entire process to allow me to purchase a home. Thanks guys!

Erica and Sarah made the loan process easy and successful.


Do not use this company especially if your out of state! Find someone who is near your home where you can speak to direct managers to Carew the any issues. The name does not suite the services I received as a vet.
Response from Veterans United
Ronald, We appreciate your honest feedback. Our teams are always available to discuss any issues that may occur during the loan process. We understand that the process can be stressful. We always try to alleviate that stress as much as possible. We would like to open the door to you to our Client Advocate team to discuss your experience further if you so choose to do so. We want to thank you for your service and for choosing Veterans United.


Veterans United is legit....absolutely wonderful. The organization worked with my wife and I to get our dream home and we are grateful. The Veterans United worksite was easy to follow online, secure, and made getting docs incredibly easy!
From the first point of contact to closing day and beyond, Veterans United were professional, friendly, and expedient with everything...not just a couple items here and there, but EVERYTHING! It was so great to have Mason and his team in our corner, we felt like we had a team helping us, and I haven't quite had that feeling since I was active duty Army....thank you so much Veterans United!

I would recommend Veterans United to anyone who qualify. This was an extremely positive and simple process. They will work with you to address any needs and wants you may have.


Kudos Jamie Hughes and the entire Veterans United team. Your excellent service and professionalism made the purchase process of our home smooth and stress free. Once again thank you!


Thank you for your time and assistance.