VU is a good way to go if your using va loan. Its a good company. They find an excellent local relator that is knowledgable. VU explains the process going through and they keep intouch making sure everything is ok. They show that they actually care.

I would recommend VU for any vet friends, as my friend Isaac Harries did for me.


Amazing smooth process. I had a whole team of people helping me along the way. The team was responsive to all my questions and concerns.



Whitney and her team were the very best. They were there answering questions before we knew what to ask. Great team. Their service was top notch.


None

You're next!
Join the ranks of our 200,000+ Proud Veteran Homeowners nationwide.
Never had a financial transaction go so smoothly! Veterans United has a winning formula that will assist any prospective home buyer get that dream home. Every potential home buyer comes with unique stories about their finances, previous home purchases, and life experiences. Highly trained professional loan officers and specialists with Veterans United are skilled in navigating complex home buying situations. Our own experience with wanting to keep a conventionally financed home we paid off, was no obstacle. Most other mortgage companies would ask you to sell it. Veterans United only asked us one time what our intentions were with the existing home, when we told them we wanted to keep it, we never heard about it again. Our loan went through with no problem, and we now have the home we dreamed of. Quality communications and staying on top of the process are the hallmarks of this outstanding company. We strongly recommend Veterans United Home Loans for your next home purchase!David and Lori


I just want to say thanks for making my first home buying experience a good one, for working with veterans such as myself and for making this a reality.






Mason and his team have been a pleasure to work with. We just closed and got keys to our new home May 1, 2020. Thank you so much Mason and company!

You're next!
Join the ranks of our 200,000+ Proud Veteran Homeowners nationwide.



I encourage anyone looking for a veterans home loan to choose VETERANS UNITED. They are with you all the way, they help you with any concerns and or questions you may have. They get my five star approval. Thank you so much! VETERANS UNITED, I couldn't be happier.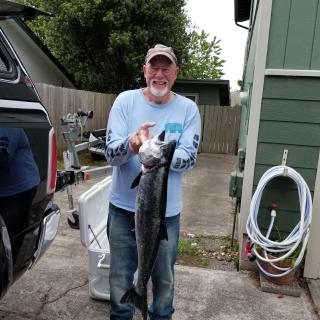 Fantastic company to enjoy the process of buying a home with. Sam Yoo and Ryan Bogart are very personable and understand the stress of buying and its process. Day or night, early or late, they were there to answer even the stupidest questions. Very, very happy with Sam and Ryan, and after several attempts (over 14 months) to buy a home with failure, they stuck with me. Finally.....success. Thank you



CRYSTAL REMMEL Loan Coordinator is the best. She is a great loan coordinator. Crystal helped me and my family through the whole process. She made life easier for us and is very easy to contact, and talk to.