Veterans United was an absolute dream to work with! Top-notch service all the way!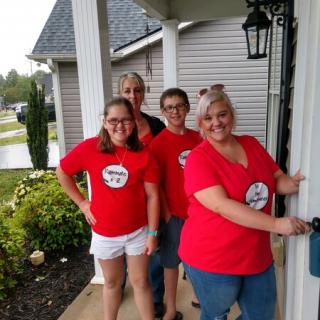 From my first phone call to them I felt so connected, as if I was their only applicant. They were always there to answer my calls/texts/emails whenever I needed them... even on their days off! I am still amazed at how smooth they made everything... now I just need them to come unpack for me and I'll be set! Lol

From the first moment, the house-buying process was simple and easy to understand. The website with videos explaining the steps is very helpful. Not every company understands VA Loans but Veterans United does.


LOVED our loan specialist Carrie Freeman! ALWAYS so attentive and responsive!



You're next!
Join the ranks of our 200,000+ Proud Veteran Homeowners nationwide.
The loan approval was a fairly easy process.

The home buying process was quick and easy with Greg and his team. I would recommend veterans united because they were willing to do what ever was required to make my home buying experience easy and stress free.
Thank You...Deone



My most recent home purchase was my fourth VA home loan. The buying process from start to finish was "hands down" the best I've experienced. I used USAA in 2010 and was totally frustrated with the experience right up to almost having to reschedule the closing. Veteran's United should be your "go to" lender--you will be totally impressed/pleased with their home-buying process!

Great experience working with Veteran United. They work had to get you into the home you want. Would recommend to any veteran buying a home.

We appreciate all the efforts everyone did to help our loan close and support




You're next!
Join the ranks of our 200,000+ Proud Veteran Homeowners nationwide.

Excellent service!. Being active duty, swingshift and not being able to have my phone on me due to work reasons would have made it difficult for other VA Lenders. Veteran's United worked hard to help me and my wife's dream come true!. You can upload all your required files and download them if you need it. They are very understanding and very knowledgeable. I recommend them 100%



Great group of people trying to get everybody to be home owners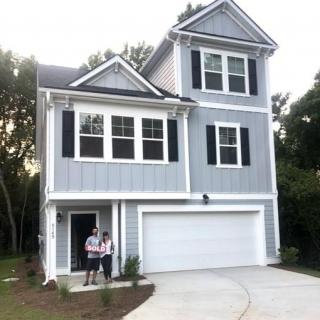 So happy with my experience with Veterans United. Not only did they provide the most competitive rates, they treated me with value and respect. The entire process was so easy! The online portal was easy to navigate and our loan specialist was very responsive and professional. Beyond satisfied with my experience & hope to use them again in future home buying!


Veterans United is a great organization to work with they are with you in the buying process every step of the way. I am so happy and blessed that Bay was there for me with this process. Any question that I needed an ass so far I am any steps going forward in the process they are there for you.

Simple, fast, and very helpful at navigating the home buying process!

Luke was great. Kate, his assistant was okay, but not outstanding. Several times I had to forward emails to my realtor because she didn't include her in the pro IBS request for documents. And overall communication with Kate was disappointing. There was one thing that we didn't even realize was needed early for closing that ended up pushing back our closing by a day. Some of this fell on the seller as well, but had we been better informed that this was critical, we certainly could have engaged with him sooner. But Kate wanted to push it back a week, and Luke made sure everything was worked to help the deadline not slip that far back. I can't say enough great things about Luke Thurman. He was great to work with and helped make this closing work.

Great communications, their loan processing system is great. Went beyond the extra mile.