This is a terrific home loan process that I highly recommend.

This a phenomenal place to do a loan with.



I would just say that they can get the job done for you!!!






You're next!
Join the ranks of our 200,000+ Proud Veteran Homeowners nationwide.

Karol Hart and her team were the best to work with. They were very helpful and responsive to any of our needs as they come up. They made what would normally be a complicated process a breeze to journey through. For some, the process of purchasing a home is only a "once-in-a-lifetime" event and can be very stressful. Karol and her team helped us every step of the way and made this process an enjoyable event to celebrate and remember fondly. Thank you!



They made this home buying process stress free. Amanda and her team is the absolute best to work with! I would recommend that they be your first stop if you in the market for a home.


I can not believe how easy Veterans United made it to buy a home. I had a terrible experience with another lender, and VU was definitely a breath of fresh air.


Overall, Veterans United was very good. Some of the terminology on the forms could have been explained a little better. If you don't understand something, contacting Vet. United is the simplest route to gaining an understanding.


You're next!
Join the ranks of our 200,000+ Proud Veteran Homeowners nationwide.
none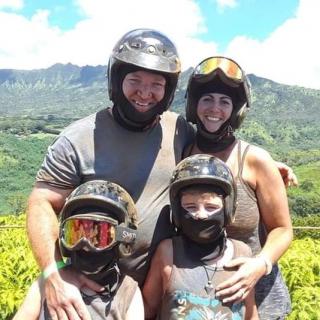 Everyone has been incredibly helpful and polite, and the whole experience went smoother than butter. I was skeptical about the company at first because they asked for some personal information in order to receive a quote, so I naturally gave some bogus answers just to fill in the required slots. Our loan officer called us, and between him and his team, our minds were put at ease. We went from living on a pretend street called "Nunya Business" to closing on our first home. When my husband's orders were put on hold due to SARS-CoV-2, the company was with us every step of the way to make sure we were doing okay. They knew between the limbo with PCS orders and me still working as a nurse, our family was under a bit of stress (as are most others around the world). They sent our family board games to keep us entertained and connected while we were at home as the world went crazy around us. The entire experience has been great, and the team was with us every single step of the way. Veteran's United even supported our decision to get quotes from other lenders as well. After feeling like "just a number" with NFCU, we stuck with Veteran's United because it felt like we were being taken care of like family. If you're on the fence, don't be. Veteran's United is amazing, and we don't regret our decision even for a second!


I enjoy using the portal for uploading documents. Easy to see what is required, either providing or signing a document.


Everything was so easy when working with Veterans United. The website makes the home buying process a breeze with everything right at your fingertips. Paul Grise is exceptional as a home loan specialist. He knows what he's doing and gets the job down. I appreciate his straightforward way of giving information and how he is on top things at all times. We couldn't have asked for a better lender.