Overall a good process that was simple to do. The tedious part was getting our builder VA approved. We had never gone through that process before so we had to fill out paperwork several times because it was incorrect or missing information we knew nothing about. At one point we felt out of the loop with any updates, but when we called they answered our questions.

I have already recommended Veterans United to buddy's of mine that have recently retired.


As an individual who decided to buy a home without a real estate agent assistance, I was guided an directed to a very satisfactory conclusion by my Veterans United Home Loan team. Semper Fi


No complaints, everything went smoothly

I have nothing but good things to say about veterans united. They were able to not only provide me with great customer services but also, provide with me the home loan I requested. The process smooth as a summer groove. I would recommend Veteran United to any veterans that are seeking a home loan.



You're next!
Join the ranks of our 200,000+ Proud Veteran Homeowners nationwide.

Veterans United is a great mortgage company. I've used them on my last 2 home purchases. If I ever need to move or buy another house again, I'll definitely be calling them. Sam Brown was great to work with, helped us out so much and made sure we always knew what was going on and answered all our questions.

Ryan, Chad and Kelly were extremely helpful they made this transaction possible and it was a smooth transition. We needed to Refinance our property in CA and they were very patient and followed up with us every week. Whenever we had a question or needed help with the loan documents they were available. We are very grateful and happy that they stood by us, after speaking to a few lenders no one was as great as them. I would recommend them to any of my veteran friends.

This was the easiest company I have expierenced with and made the stress of buying a home easy.







You're next!
Join the ranks of our 200,000+ Proud Veteran Homeowners nationwide.
Veterans United made the home buying process seamless. They are there for you every step of the way and made sure we closed on our closing date. I would strongly recommend them.


As stated above, if they can and did. They can assist and guide anyone through their loan process.

Veteran United made our home buying experience a memorable one. It was a smooth process and they were there with us every step of the way. We would enthusiastically recommend Veteran United to every veteran that is looking to purchase a home.

This has been our second home buying experience with Veterans United. Our first experience was seamless leaving no question as to who would be our first contact our second time around and like our first experience, we received outstanding service and attention from Veterans United. Their recommendation of our realtor was perfect for us. Two perfect home buying experiences with Veterans United!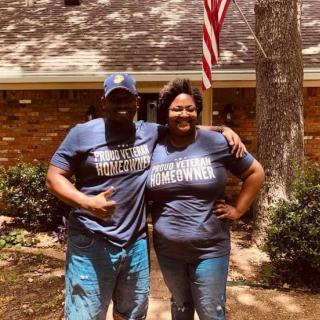 I trust that all the folks here at Veterans untied is and will be as great to helping veterans purchase a home as my team was! My coworkers and friends told me an unimaginable amount of horror stories about their experience buying a home with an outside source! But I was glad to tell them all repeatedly. I'm going thought Veterans United. I haven't experience those same problems. The most amazing thing that happened throughout this process was receiving money back during closing!!! My wife and have been trying to purchase a home for years, thanks to Veterans United we can say we are finally OFFICIAL HOMEOWNERS!!!


Great work all around. Thanks for all the help.


Veterans United in Austin has a great team! Communication is HUGE, and Chad and the Austin team kept us informed from start to finish. They were very forthcoming with requirements, and what to expect throughout the process. They made the process a breeze!