All I can say is James was absolutely awesome!!!
There was a never a time that James did not contact me within a 1-2 hour timeframe with whatever question I may have had, even on the weekends. His customer service along with his team is UNMATCHED!!James kept me updated with the percentages and answer any questions that I was uncertain on with pricing, projected payments and made things clear and understandable.Absolutely incredible, never thought that I would be able to close on my dream home within 21 business days.Because of James and Stacy's guidance I found my dream. Almost 70 acres with a 3600 square-foot home, four bedrooms, four a full size bathrooms with a gourmet kitchen. It also has three fishing ponds, a beautiful swimming pool, a shooting range along with a 55x30 barn with a full-size bathroom in it as well. Because of James and the best Real Estate Agent Stacy Lynn Massar keeping me within the price range I asked for, I will never have to work again. My mortgage is more than affordable again all I can say, is absolutely unbelievable! After a little over 30 years in the Marine Corps never did I think I would find a dream home like this but with James' and Stacy's confidence that they could make it happen for me, it actually did.My Real Estate Agent, Stacy Lynn Massar and her Team were the best I've ever experienced in my 30 years of travel or buying homes. She stayed constantly locked into the process and was knowledgeable with all aspects of the appraisal, financial, inspection and closing aspect with buying a home. She worked well with the selling agent and was no nonsense in making sure that no corners were cut. She would update me daily with any changes or if I had a do list, ensuring that I completed task in a timely manner. She is very personable and would put me at ease when things started becoming stressful with the appraisal and inspection process. Absolutely the best!!! Stacy and James were the absolute reason that I was able to close within 21 business days.Gary D. Moran
SgtMaj USMC (retired)

This was my first time utilizing Veterans United services, and buying a home...we never felt rushed, dismissed or uninformed about home loan origination. The premier level of communication by VU associates reinforced my family's satisfaction in selecting them for our home loan needs. I will be a lifelong advocate for them whenever a military veteran is in the market to buy!

All that was expected plus more



I cannot, in good faith, recommend VU. After the first major issue with our loan, I feel someone higher up should have gotten involved. Instead, everyone stopped communicating us, seemingly to avoid admitting fault, and as a result, numerous other mistakes were made, which resulted in a massive delay in our closing, a lot of stress and a lot of bad attitude received on our end.
Response from Veterans United
Bryan, thank you for taking the time out of your day to share this information. It is our goal to provide consistent and personable communication through a dedicated Loan Specialist. We would like to learn more about your experience. A member of our Client Advocate team is available to discuss further details if you choose to do so. We want to provide the best customer service throughout the loan process, including post-closing. Thank you for your service and thank you for choosing Veterans United.
My first time buying a home and I didn't know what to expect but everyone at VU walked me through it and the way it's all laid out on their page made the whole process easy. Also thank you to my real estate agent Ceci who was also AWESOME and VU provided her services to our family as well.



Overall an awesome experience and did the home buying process a breeze. Love the fact that you only deal with one person, so the process is much smoother and that person always knows what's going on.

Highly recommend. My experience has been amazing and my loan officer was helpful beyond expectation.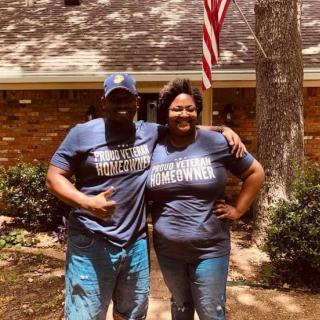 I trust that all the folks here at Veterans untied is and will be as great to helping veterans purchase a home as my team was! My coworkers and friends told me an unimaginable amount of horror stories about their experience buying a home with an outside source! But I was glad to tell them all repeatedly. I'm going thought Veterans United. I haven't experience those same problems. The most amazing thing that happened throughout this process was receiving money back during closing!!! My wife and have been trying to purchase a home for years, thanks to Veterans United we can say we are finally OFFICIAL HOMEOWNERS!!!




Hunter and Justin made the funding for my new house as easy as possible. That's for all your help and guidance!

Veterans United provided an amazing service to my family and I. For first time buyers we definitely had a ton of questions, but after every encounter we always had the information we were looking for. I would highly recommend Veterans United for your next home purchase.

You're next!
Join the ranks of our 200,000+ Proud Veteran Homeowners nationwide.

Dustin was great!, he helped us out with everything in a very quick, professional and respectful manner. I was able to reach him any time I had a question. He really helped us get out new home!!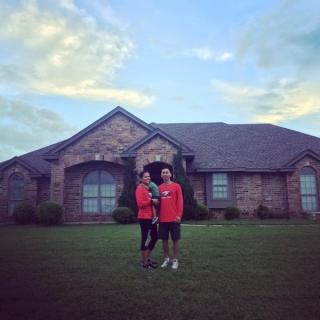 Veterans United made my home buying dream a reality. Walked me through every step in the process and left no stone unturned. Going into buying a home I felt overwhelmed but once I started with Veterans United literally all my worries about the 'what if' and 'how' fell right off my shoulders.



Being a first time home buyer Taylor made this process extremely easy and simple to understand. I was quite impressed with how fast the whole process was from pre qualification to funding. Will be using him for my next purchase!

Highly recommend using. Loan fee is a little pricey but using veterans unitard it makes everything so easy and painless