Veterans United made the whole home loan process a breeze. I would recommend them to any Veterans out there, that are looking to buy a home via a VA Home Loan.


Ben choi was my loan officer and he was on top of everything I will recommend him to anyone that ask from start to finish and his assistant Lauren Fritz is very informative and a pleasure to work with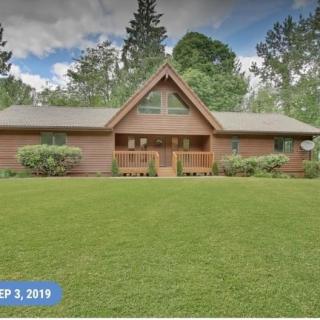 We are very grateful for Trish Cole! She came in at time where everyone else we had tried had failed us. Therefore, we were really apprehensive about trying another company but once we met Trish she eased our fears. My husband is a retired Army Soldier, who suffers from P.T.S.D. and just about any episode can set him off. However, everything about our home buying process went smoothly. I love the fact that you have a secure portal to place all of your documents in versus putting it in an email. This is what sets Veterans United apart from the rest. Thank you Trish for assisting us with the purchase of our lifetime!


Being a first time home buyer this loan was great. It was an easy process and quick one too.

I would highly recommend going with veterans United for any veterans looking to buy a home. Communication was outstanding, they are there for you every step of the way.

Very friendly and responsive


You're next!
Join the ranks of our 200,000+ Proud Veteran Homeowners nationwide.









Jodi Coons and The VU Team have made our loan process, and Refi, an amazingly simple process. Thank you Jodi and the Team at Veterans United!Paul & Stacy Bullock

You're next!
Join the ranks of our 200,000+ Proud Veteran Homeowners nationwide.
Cam and his team made our first home buying experience super easy. From our loan team to our wonderful real estate agent, buying our house - even out of state and during these times- was a breeze!

If anyone is looking for a great lender, I'd definitely recommend Veteran's United.
They made the home buying process less stressful. Having knowledgeable staff, that always made time to answer our questions in regards to getting financed and providing guidance the entire way through the home buying process. 100% recommend.






Jon Williams, would be the most helpful Team Player for anyone to work with from United Veterans Home Loans. From Day One till, signing it was "We will do this together "! He was Amazing!!

I am so pleased with the level of service provided by Veterans United Home Loans. They stay on top of everything and are looking out for your best interest.