First time home buyer with a lot of anxiety over the process of buying a home. My brother recommended Veterans United because they listened to his concerns and made the process of home buying as stress free as possible. Best advice I have taken from him.I would recommend any veteran or active duty military member entering the home market to give VU the opportunity to make your dream of homeownership a reality.


Highly recommend Veterans United to all veterans and their spouses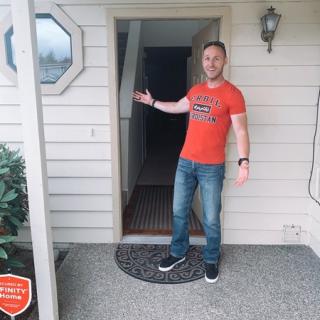 I will be recommending Devon and Zac from Veterans United to any friend/family who are looking to buy a home. I will be recommending Katie to assist anyone with looking for a new home to live in. They're all great and made this process as smooth and easy as possibly could. I wouldn't be in my new home without them.

I highly recommend Veterans United for their excellent customer service and ability to make the home buying experience quick and simple. Their friendly staff and online tools are an invaluable resource for Veterans, especially first-time home buyers.





You're next!
Join the ranks of our 200,000+ Proud Veteran Homeowners nationwide.

Choose Veterans United period. Short sweet and to the point.


From start to finish, this was the best experience ever! The team worked hard to ensure this entire process was stress free and smooth. Closed on our new home in exactly 30 days! Sending business their way will be a pleasure. Thanks so much Veterans United Home Loans! The Morse Clan.



My experience with Veterans United was delightful.



I never would have thought we would have been able to purchase a $1.29mm home, in a sellers market, using my VA benefits but Veterans United came through and showed why they are the best in the business. Thank you so much.

You're next!
Join the ranks of our 200,000+ Proud Veteran Homeowners nationwide.





The VU team helped me navigate and answered all my questions, issues, concerns in a timely manner.
This was my first experience in buying a home and I was not on site, but they made sure I was taken care of.
I would definitely recommend VU to anyone.

Quick professional, really appreciated the hard work of the team. It really was a team effort and the response times were amazing.


Highly recommend! The home buying experience with VU was flawless.