After trying twice before with another company, one time being told I couldn't use my VA loan. I checked out Veterans United and within 2 months I bought my house. Thank you guys! You're awesome!

We can't thank our Veterans United Home Loans enough for making our dreams possible in getting our very own home. We appreciate everything and all the support throughout the process. I hope with this review it benefits everyone involved in our process, thank you!

Veterans United was wonderful in walking us through each and every part of the process. Our loan officer Ella is a star in our eyes. She was professional and helpful in areas where we were confused or having any sort of problems. We recommend Veterans United to anyone looking to buy a home, they made it actually enjoyable-even the paperwork.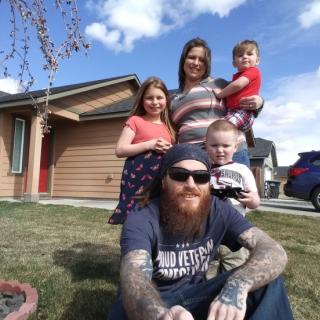 If you are thinking about buying a home I highly reccomend Vetetans United, They make the process very easy to become a homeowner. Work with the staff and get the document's they require and the process will go smoothly. I never thought I would own a home but thanx to Veterans United I'm a proud homeowner! I'm forever thankful!



I would highly recommend Veteran's United Home Loans to any veteran!


I will recommend her loan services to all my friends and relatives.

You're next!
Join the ranks of our 200,000+ Proud Veteran Homeowners nationwide.
I'm in my new place that's situated between a golf course in front lake in the back vaulted ceiling very bright lots of light which I like. The place came fully furnished including 2 wide screen TV's. State of the art kitchen items huge washer/dryer. To purchase all of these items would have probably cost my at least $5,000. Again Thanks


This is the only way to go.


I highly recommend Veterans United! Even with the delay due to the pandemic, the mortgage team made the process go smoothly. Jared gives me a call every time there is an update on the process so I never feel like I'm out of the loop.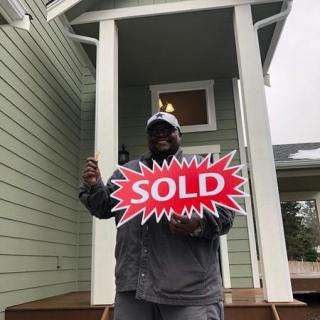 My home buying experience was not as stressful as many warned me about. I worked with Leah Maloney and she along with her team were awesome! I really love the portal app which made sending and receiving information and documents very smooth. Being a first time buyer, Leah answered my questions and helped me to breathe easy during the process. The portal works, so when asked to fill out, sign or review any documents, the faster you comply the sooner you will be at signing. I put in an offer for the home I wanted the first part of December 2018 and by February 2019, I was closing on my first brand new home! Thank you Veterans United!

Some of the gotchas that we experienced along the way could possibly have been prevented with some process changes/improvements during the initial discussions and qualification questions. For example, asking the question regarding when/if the existing property had been refinanced. If the answer was yes, discuss implications and next steps. this would have saved a couple of weeks and many phone calls that delayed the process and ultimately could have been a show stopper.



Great customer service!

No comments.

You're next!
Join the ranks of our 200,000+ Proud Veteran Homeowners nationwide.

Best experience I have ever had purchasing a home! I have bought and sold several homes! I have never experienced such a flawless process! Highly recommend Veterans United to anyone getting ready to purchase a home! Thank you so much Veterans United!! I will 100% use you again!!!




The entire process has been incredibly easy and Justin, my loan officer, was great to work with. I'd strongly recommend Veterans United.

Our experiences with Veterans United made all the difference for us, as first-time buyers. They are so professional and efficient. Everything was explained to us and we moved through the process quickly, in less than 30 days from seeing the house to getting the keys. I highly recommend them.