Having the online portal to know where I was in every step of the process made it so easy. There were so many special touches too. Great experience


Veterans United is an awesome company. The representatives are so helpful along the process. Also the online app is easy to use! VU IS HIGHLY RECOMMENDED!





Great service! They work for you and treat you like a priority. The digital platform was great and made my COVID virtual experience really easy. Loved the helpful videos available and the ease of reviewing documents at any point. 12/10 experience!!

This is our second time purchasing our home with Veterans United and we are super happy. They are amazing!!!!

You're next!
Join the ranks of our 200,000+ Proud Veteran Homeowners nationwide.


Veterans United Home Loans is the best at finding you a home. If I had to go through the whole process again. I wouldn't hesitate to pick Veterans United Home Loans

responsive and professional

Veterans United makes it easy to upload documents online. You are given a to-do list that they want you to complete asap. We did everything right away, but documents were not reviewed until the last minute in closing and delayed us.


It was a great experience! Thanks to Bill and his wonderful team

This was our first home buying experience we couldn't of asked for it to be any smoother. Joel and Samatha were a dream to work with and were there for any questions or concerns we had. We will definitely be using them again in the future and recommend them to both friends and family.



You're next!
Join the ranks of our 200,000+ Proud Veteran Homeowners nationwide.


It was a great experience. Very knowledgeable and they kept on checking up to make sure everything was ok. I would recommend them.


We would highly recommend Veterans United Home Loans and Nick to anyone looking for a home loan.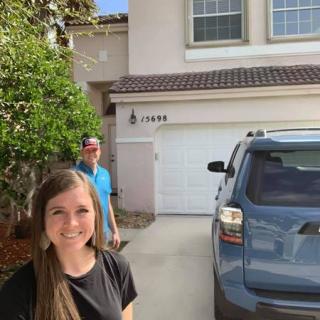 Jodi was incredible and helped us every step of the way. I cannot say enough about the amazing customer service we received! Jodi and Kat were available at any time of the day we needed to ask them questions, and always had an answer for everything. They made the VA loan process so simple and easy! Will definitely be recommending our loan team to other families!



In my 23 years of military service, and more than 12 mortgage applications for 4 different properties, I have never been more appreciative to a mortgage company than Veterans United. I came to VU after a horrendous experience with popular mortgage company, and can't imagine that I would ever do another loan in the future with anyone but VU now.
Thank you greatly!!