Over all we had the best team we could have asked for. Thank you all for everythingRon & Jo Birr




Billy was responsive and knowledgeable. Couldn't ask for anyone better when buying a home.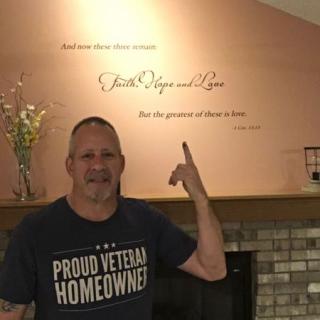 Thank you, Alberto, Subah, and Evan for your integrity. That's the word I have for VU - Integrity. I found a beautiful FSBO and Alberto walked me through the whole process from start to finish. Just a simple list of "to-dos" on their amazingly user-friendly site and 50 days later, I have my home. I am on fire for Veterans United because of how they treated me - Integrity, all day every day. The poor man even called me on the weekend a couple of times to ease my anxiety. You guys ROCK! God Bless you all! Again, just the epitome of what a fantastic team looks like. God bless them all. Thank you, VU. You guys ROCK.


Each and every individual I work with was excellent and went above and beyond what they needed to do.

Overall I had a great experience with Veterans United.


Don't bother calling anyone else. They truly put the veteran first.

Ready to see for yourself?
Experience first-hand why 168,834 homeowners give us a perfect score!
Check My Eligibility →
My team of Haley Denny and JD Parks at Veterans United made us feel special throughout the whole purchasing process. No stones left unturned and no questions left unanswered. Absolutely impressed and thankful for the services rendered!

The process was straightforward with Veterans United, clear and to the point with all of the fees associated with the costs of closing on a new home...no hidden fees or surprises. I was simple and stress-free in dealing with them. Would definitely recommend to other veterans looking to purchase a home!


I would highly recommend this company!

I've used VU for my past two home purchases. In my 8 years as a Realtor, I'd dealt with many mortgage companies and certainly have recommended VU for my Veteran clients... I highly recommend VU to my fellow Veterans.
Respectfully,
Lance Brown (USN Retired)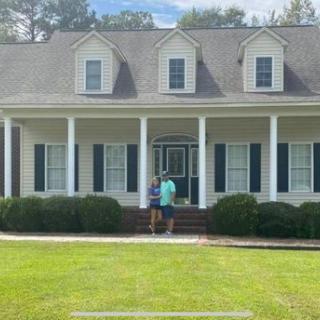 Great rates! My closing company said my rate was the lowest they had seen. Very friendly and courteous staff. Although I didn't really need it, the concierge service is great to offer as well to help with finding local utilities and services. My loan officer Dustin kept me informed and was always available and quick to return calls.
The "To Do" list is easy to use to upload documents.
Would highly recommend.

I welcome anyone to call or email me to get a very high recommendation to use Veterans United in the future.





Ready to see for yourself?
Experience first-hand why 168,834 homeowners give us a perfect score!
Check My Eligibility →
Everyone was very informative and very pleasant to work with. This was a good experience.


Great team to work with.

I felt, welcomed by my loan officer and all the people involved in making my home owner dream become a reality. They all stood by me all the way. Thanks once again you guys are the best.

Shaun Diaz is a knowledgeable, responsive, and personable loan specialist who works with buyers to provide a stress free purchasing experience. I will work with him and the entire team in the future for any matters relating to selling and purchasing a new home.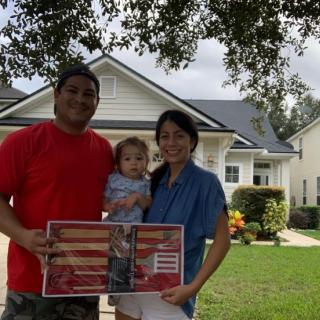 My Loan officer Aaron Hayes and My Realtor Maria Deeds made this whole process hassle free. My wife and I are amazed by the way everything went so smooth and we were able to closed on our dream house fast and earlier than estimated. You guys rock!! Thank you Aaron and your whole team. And thank you Maria for clearing out all my concerns. God bless you guys.

I have really enjoyed working with Veterans United because of the communication. I have always had any and all questions answered quickly and the entire process has been hassle free. Jerry Simons has been outstanding to work with he has answered any and all of my questions without hesitation. He replies through email, phone calls, text messages. He has never left me just hanging to help me. He has been polite, honest, and just been a delight to work with. He has even , on Friday, sent me an email asking if I had any questions before he leaves his work for the weekend. I have never worked with anyone who has been so person centered. He is an asset to your company. I have asked some silly questions and he has never made me feel stupid for asking. The entire team has been wonderful and professional to deal with. The entire process started around September 9, 2020 and we closed our loan yesterday October 26, 2020. That is unheard of.