I am really upset with the whole situation.My husband served 22 years for our country and for us get treated the way we did.
Response from Veterans United
Robert, We appreciate your comments immensely, and we know how the loan process can be stressful and maybe confusing at times. We would like to open the door to our Client Advocate team. We are always available to listen and see where we can help even at post-closing. Thank you for your service and thank you for choosing Veterans United.



Very friendly and professional staff that made the process easy and very timely


Overall wouldnt have wanted any other company's help with this process.



You're next!
Join the ranks of our 200,000+ Proud Veteran Homeowners nationwide.
I had heard a lot of horror stories about the home buying experience prior to me deciding to endeavor upon that path, but I can truly say that United Home Loans provided me with the absolute best experience one could possibly ask or hope for.



Veterans United is a very good Company determined to achieve a very pleasant experience for all of our Veterans and make their dream home become a reality. Thank you Veterans United for all you did for my family.

COULD NOT HAVE GONE BETTER!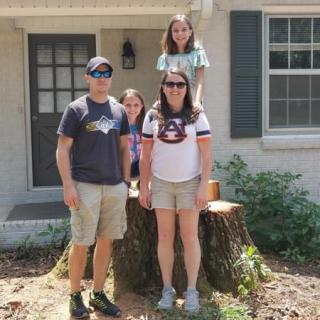 I recommend this company to anyone looking for a VA home loan. Everyone that was on my team was absolutely wonderful. The resources they have on their page on top of their knowledgeable staff make sure that you aren't lost in any step of the home buying process. If you're looking to buy a home, definitely go with Veterans United, you won't be disappointed!


Very professional company.




You're next!
Join the ranks of our 200,000+ Proud Veteran Homeowners nationwide.
Veterans United is a great company to work with and was extremely helpful in getting me prepared for the entire process every step of the way. My credit wasn't quite up to par and where it needed to be and the Veterans United Lighthouse team helped me get through fixing that very quickly as well so that I could get the home I wanted.

Veterans United response to my loan application was immediate. The support thru the process helped me overcome roadblocks on my way to my family's dream home.


Veterans United is a company I highly recommend if your using your VA home loan...they helped this old VET and I am forever greatful.

Easier to deal with and far more responsive than the other lenders out there. A great experience.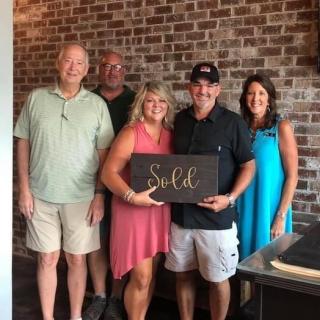 This was my first time using Veterans United and the VA Home Loan process. My loan team was outstanding! They provided me with the information and guidance that was needed during the process. The rates that are available for home loans are much lower than can be obtained by other financial institutions which in the long run saves you money. Jeremy and Taylor are very knowledgeable and made the process very easy and smooth. They were both helpful and informative. I like and or demand to have communication when I am completing a transaction like this, my loan team was Always there to answer any questions that I had, no matter how little. They both took the time to completely answer all of them. On the information portal that is created for each member, it states that the faster you provide the information the faster your loan moves, well it is completely the truth. All people have issues with buying a house, but they made it very easy to deal with them. Yes, there is a lot more information that is needed with a VA Loan, but the process they have makes it really easy with all of the steps. I would highly recommend Jeremy Carver and Taylor Fruits to handle anyone's loan needs. I will contact them both once again when the time comes.

Dear veterans if you are interested in purchasing a home you need to contact Veterans United Home Loans and I'm sure you want be disappointed.

Just only speaking from my personal experience going through the entire process from the beginning to the end. Jeremy Landrey and Tiffani Kovac, made our life easy. Any questions or concerns that we had, they got back with us, quickly and answered our concerns and put our minds at ease. To any Veteran whom are seeking to purchase a Home and want to be well taken care of without all of the red tape, from the polite/curious Reception, to the Awesome Loan Officer(Jeremy Lander, Veterans United is the way to go!!!