The team that I worked with was very helpful. They made to process very smooth and as easy as it could be.
I would be happy to recommend Veterans United team to any of my fellow veterans.








This is the second time I used Whitney Brown to buy houses and both times everything has went smooth. I would recommend Whitney to others.

Veterans United worked with us and helped us in everyway possible to help us get our dream home! we are very pleased with the assistance we recieved from through the whole process!

Ready to see for yourself?
Experience first-hand why 173,828 homeowners give us a perfect score!
Check My Eligibility →

My VU teams were great to work with and helped make the process easier where they could. The only hiccups were towards the end when different members had personal problems arise that made communication harder, but the experience was still a largely positive one. VU does a good job in taking care of their customers.



I'm really happy that I choose VU to help me in the home buying process. They really made everything so easy and my team was absolutely outstanding.

Because of veterans united i paid no closing cost and got my car paid off.



I would recommend FHA loan.
It's an outright ripoff with the (Funding Fee) with VA. Ended up being twice the price of Mortgage Insurance. Arkansas can charge up to 6% for closing. Most charge 3%. Veterans United charged the max. 6%.
Closing cost $13k plus (Funding Fee, $8,064. Total $21k to close is a Lot Ridiculous!
Response from Veterans United
David, Thank you for submitting your survey for your honest feedback to be reviewed. Veterans United would like to assist in any questions you may have about fees for using Veterans United. Please feel free to contact our client advocate desk to continue service and to let us assist post- closing. We thank you again for your service.
Great experience with Veterans United. A+ A+


As a first time home buyer the entire process can be nerve-wracking. The team at My VeteransUnited.com made this all easy and streamlined. It was an amazing experience and I highly recommend their services to veterans looking to buy a home

We shall certainly get the word out in Hawaii, I do volunteer assistance with large numbers of veterans here in Honolulu with the VFW and other government agencies.. will definitely let them know about Veterans United Home home Loans...

Veterans United is a class act company and a very easy to work with.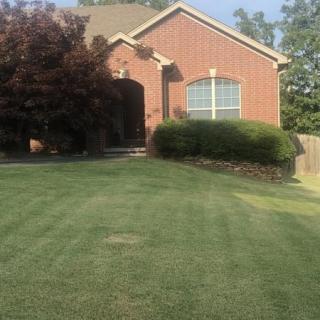 I'm here as a witness that Veterans United is the truth. From absolute start to finish they were there. I never had to contact them for anything, because they were right on top of everything, and one other thing I liked about the process is that I was able to do all the uploads and updates on my phone!! It was as easy as 1,2,3. GREAT PEOPLE!!

VEterans United made the home loan process so easy! Their online portal that allows you to upload any needed documents made things so easy. My realtor even commented that they were one of the best groups she has worked with. I would highly recommend them!

Will ALWAYS recommend veterans United!

This is the fourth home we have financed with Veterans United and have specifically worked with Rick Bridgman every time. Rick is friendly, tenacious, responsive and always works tirelessly to meet our needs no matter the time of day. The difficulties accompanying loan processes have only worsened with current constraints but Rick and his team mitigated those potential issues made it seamless for us. Thank you for your hard work, working with us and easing our anxieties through the whole process.

There's no better place for veterans looking for a loan to buy a home. They do all the heavy lifting so you can focus on finding your home. Everyone on my team went above and beyond to keep me informed and make sure all I needed to do was find the house and sign some documents. Other friends were shocked at how easy it was for me compared to their experiences with buying a home using other companies. 100% would recommend

If you are a Veteran and is applying for a home loan this is the place.