Just do it! You will feel frustrated at times, but you will get through this in the end.








Understand the different tax rates in various states.

I would recommend Veterans United to all vets!

You're next!
Join the ranks of our 200,000+ Proud Veteran Homeowners nationwide.


Great team!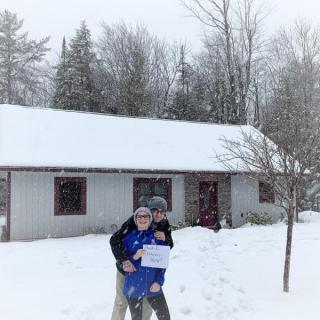 It's hard for me to not come to tears when writing how I feel about my experience with Veterans United and their partners. About 15 feet away my daughter is sleeping soundly in her new room. The joy on her face since I was handed the keys to our new home has given me a relief I have not had in years. It's been a hard road from when I left the Army with severe PTSD and physical injuries. I never could have imagined this experience turning out as great as it has. Veterans United didn't just help me put a roof over our head. They made me feel proud of my service, empathized with my mistakes and recognized how much hard work I have put in to provide a better life for my daughter. If you have doubts, like I did in the beginning, make a phone call. They will let you know exactly where you stand and exactly what you will have to do to achieve home ownership. They never once made me feel less than because of my mistakes. They only provided solutions on how to resolve them. I will wrap this up in saying, if you choose Veterans United you will not be disappointed. If you want to be treated with the respect you earned serving in the military, you will find it at Veterans United. Highly recommended, especially for those of you like me, who have been working hard to reverse damage from past mistakes.








company is very unorganized.You should be able to have just one loan officer and not three.Also stop losing paper work
Response from Veterans United
Victoria, Thank you for being honest with us about the conclusion of your loan process. We learn the most when we listen to our clients, and we hope to learn even more from you soon. Our Client Advocate team is available to talk about what may have created certain issues as stated. It is our goal to use your feedback to improve the service for folks down the road.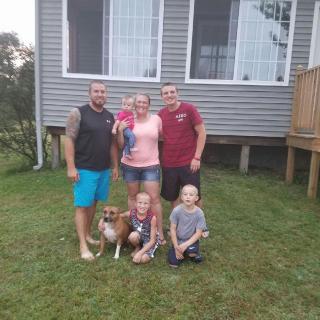 Thank you, Rick Bridgman for getting us our home of our dreams! Without your help, hard work, and dedication we wouldn't be standing here! Me and my family are forever grateful! We have referred numerous friend and family members about Veterans United! You are a great loan officer and you, and your team made our dream become a reality! Thank you and we will definitely seek you in the future for any and all of our mortgage needs!

Veterans United made it possible for my family and I to have a home of our own and we are very grateful.