Mason and Meredith were absolutely amazing to work. Very friendly and professional. Always available to answer my questions and assist me along the way. I will highly recommend them and Veterans United to every Vet I know!!!!!



Overall my first home buying experience was better than what I could have hoped for. From step one until the closing of my home it went well and never felt like I didnt know what was going on. Very happy with the outcome and experience with VA Home loans.


You're next!
Join the ranks of our 200,000+ Proud Veteran Homeowners nationwide.



I started the home buying process on a whim and 2 months later I own a house.


I would highly recommend Veteran's United to any future homebuyer! They make the process much easier by having all the connections with friendly professionals that work together.

The whole experience was a pleasure . Everyone was professional yet personable and felt they cared about me .


Beth Nichols was very good about communicating issues and helping resolve things expeditiously. A big thank you to her as well!


We have worked with Aaron previously and would work with him again anytime

I was anticipating the home-buying process would be long and challenging, but everyone on my team made it super smooth. I couldn't be more satisfied with the level of professionalism that my team exhibited.


Great team focus on customer service.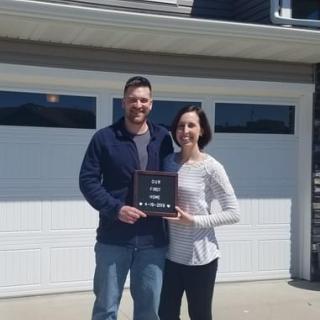 If you are unsure about who to choose for your home buying journey as a veteran look no further. The team at Veterans United were reliable, knowledgeable, and best of all their online site made each step a breeze and allowed us to track the process and feel in-the-know the entire time. Highly recommend!

I would recommend any veterans out there who might be thinking of buying a new home to give veterans united a call and ask for Mason Maddox..Mason and his team will answer any and all questions and get you started and walk you through the whole process..i found it to be a easy process with them..



THE EXPERIENCE WITH VETERAN UNITED WAS OUTSTANDING FROM THE TIME I CONTACTED THE UNTIL CLOSING WAS ON THE 3RD OF MARCH UNTIL THE CLOSING WAS 90 DAYS

Veterans United has been helpful every step of the way! I can't recommend Veterans United enough, they were Great!!