At first we had a different agent that VU referred us to, Jenni Goodin. It was almost impossible to get ahold of her and she cost us a chance at a potential property (which in the end worked out in our favor). After we drove in to Kansas City from Saint Louis and took time off of work, she never got back to us about scheduling viewings of other houses that we wanted to see. Then after a day and a half of trying to get ahold of her she finally sent us the following message (verbatim):"I spent a lot of time trying to weigh this out Darren and I feel like with the housing market like it is there's not very many available homes in any town that you and Samantha are looking at I don't mind doing Richmond Polo possibly Cameron but I cannot do Edgerton or Cleveland. ¿what's the price of gas going up it is 70 miles one way to Cleveland and pretty much the same to Edgerton from Richmond I don't want to stop you folks or hold you up any longer .¿I don't think that will allow me to do just part and another agent to do part I've never really experienced that with them.¿I'm going to email your veterans United team.¿¿I apologize and I thank you for your patience ¿¿"I would give this agent a 1/10 and WOULD NOT RECOMMEND her to ANYONE. The agent we eventually got (Terry Burks) is from Lee's Summit, MO which is ~50 miles away from our new home and was more than willing to come out as needed while Jenni is from the same town as the new home. Also, we would have understood if she had only told us that some of those houses that we had listed were outside of the range that she would work in, but she never communicated any of that with us as it she would not respond to any communication for hours/days.


Veterans United is not a scam. They are the real deal. The home buying team they set you up with is truly backing you in your interests guiding you through the confusion doing all they can to make sure you are taken care of. Trust there process and you can know that you will be sitting in good standing at the other end not regretting your home purchase decision.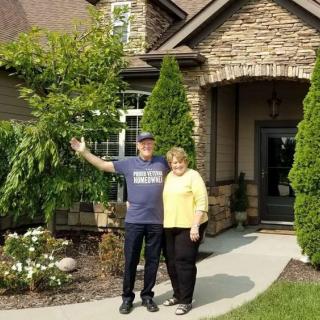 Our VA mortgage we obtained through Veterans United was the most efficient and effective mortgage we've ever experienced in over 40 years of mortgaging homes both while in the military and since retiring. We attribute this extremely positive experience to the professional and technical expertise of Steve Kincheloe and his team of mortgage professionals. We would strongly recommend Veterans United and Steve Kincheloe anytime someone is purchasing a home or refinancing their current residence.

Great home buying experience!!!


Having the VU portal to digitally sign and upload necessary documents was a huge timesaver.

Working with the united team was a pleasant experience.


You're next!
Join the ranks of our 200,000+ Proud Veteran Homeowners nationwide.



We highly recommend Veterans United for your Home buying Financial needs. At first we hesitated to buy a home during the pandemic, and been overseas during the process, but we couldn't be happier. Everything went so smooth from the begging until closing. We are happy home owners! Thank you Veterans United!

We were not able to close until a week past our contractual date due to the inebt underwriter
Response from Veterans United
Marck, We understand that the underwriting process did not meet your expectations. The mortgage process can certainly feel intrusive, but we want to reassure you that this in-depth analysis is a worthwhile step. The underwriting process serves to protect the integrity of our industry and families who might otherwise fall into financial hardship. Thank you for giving us the opportunity to serve you. Thank you for your service and thank you for choosing Veterans United.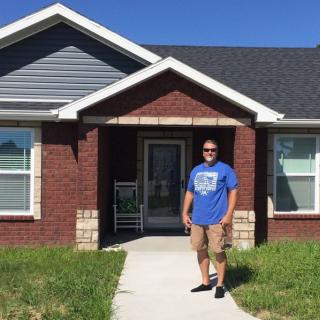 Chris Hill and Adrienne Smith did an outstanding job! They kept me in the loop of everything going on. They responded very quickly to my requests. This was one of the most pleasant experiences I have had with a VA Loan. These guys are the creme de la creme in processing loans for veterans—no need to look anywhere else for a loan when you have the best.




I am telling all my brothers. From the corps and army. To give you guys a shout


You're next!
Join the ranks of our 200,000+ Proud Veteran Homeowners nationwide.

Terry Burks is the real estate agent you want. And VU seems to know how to keep things on track pushing through paperwork even when they get sudden last minute changes from the user to close on time.





The experience in purchasing our home was made easy and pleasant from working with Veterans United and i would highly recommend them.