Doing this for Anthony Banks. The 10 out of 10 overall and the would 'recommend this to others' is because of the service he provided us over the past month. He did his best to answer every question and when he couldn't, he would find the answer for us in a timely manner. Very friendly and respectful the entire time. Very quick to respond and just a genuinely good person From the interactions we had.

Veterans United has been a great organization to work with through this process. Their people are knowledgeable and always willing to help and answer questions.




Thank you so much for a quick a painless process. We are looking forward to working with you all again in the future!



Overall a positive experience, but a corporation like Veterans United lacks the personal touch of smaller lenders.

I thought buying a home in a small, rural town was going to be difficult but I was wrong! The whole process could not have gone easier had I been buying in a lager city. Nick Schuster in Bellevue Nebraska is a champ!



Just very grateful for a nics help and hard work it was a long process but at the end we came together and got the loan done.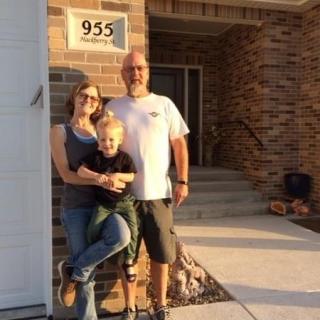 The loan team we had at Veterans United Home Loans was the absolute best. They were knowledgeable, experienced, and efficient. Additionally they cared about us as individuals. Never did we feel like just another loan. Business dealings are difficult enough and having Veterans United Home Loans and our loan team made all the difference!

Our experience with Veterans United was quite positive from start to finish. The online site was very easy to use and helped to keep the process running smoothly. Correspondences were handled in a timely manner and all questions or concerns were addressed in a professional, yet personable, manner.



Everyone did a excellent job helping us to acquire new house! Andrew was very helping and knowledgeable about all the questions we had. We appreciate all the help and work that was done! However, I did call and leave a couple of messages for Kaitlyn and still have not received a call back.

We would highly recommend Veterans United Home Loans and Nick to anyone looking for a home loan.

You're next!
Join the ranks of our 200,000+ Proud Veteran Homeowners nationwide.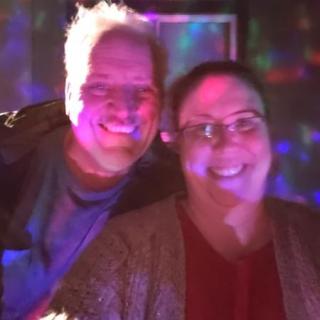 Our experience was great. Cal Thompson and the whole crew at Veterans United communicated with us at all times. They always let us know when they needed something. They treated us like we were family and our time was valuable and went out of their way to make things happen in order for us to get our home. Lyndsey with Heartland Properties - we couldn't have done it without her hard work and dedication and devotion. She stuck by our side to the end. Her communication with us was awesome. We couldn't be happier and all her team work paid off in the end. The hardest part was saying goodbye to her and Veterans United.



Punctual, prompt, and extremely helpful in every way. Couldn't have asked for a better loan officer. This was my first home purchase and I don't think anything could have been more smooth. From start to finish, all was completed in a timely matter and every question I had was answered. Nathan is a champion at what he does!!


Veterans United worked diligently to bring our difficult Loan to fruition.
We were caught in a very difficult situation. We had to be out of our home in California on the 17th & needed our newly purchased home in Omaha, NE, to close by the 22/23rd. My wife and I were very concerned as to whether this would be possible because of the short closing time in Omaha.
Mr. Kody Kilbow worked tirelessly to make this happen, and he did come through!
I would absolutely recommend Kody to anyone.
Hank Mosier, Jr.