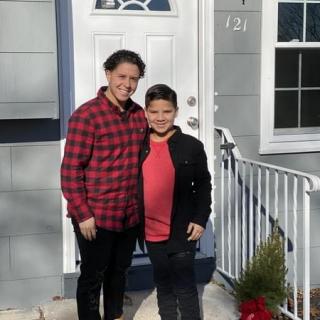 As a first time homebuyer I was very nervous about the whole process. Working with Jaimie & her loan team was a blessing. They answered any questions I had via text, phone, or email very professionally and quickly. They made this experience for me so easy and walked me through every step of the way. I would recommend them 100 percent! Amazing Team!

If you are a veteran, and are in the NJ area, definitely go with Ginny and Lindsay. These two ladies made it happen.

I would recommend Veterans United to any potential home buyer, including nonveterans as they can help get any type of loan. With Veterans United, you will be sure to recieve attention to your individual needs and have your home loan processed in a timely manner. We didn't think we were ready to buy but Veterans United made it possible for us to become homeowners.

Great experience everyone goes out of there way to help you thru the process

I highly recommend Veterans United, they work well with services members and Veterans. Check them out!


You're next!
Join the ranks of our 150,000+ Proud Veteran Homeowners nationwide.


Terry and his team were delightful to deal with. Bridget was always friendly, responsive, and meticulous in a process that usually could take weeks but we were done in days. In today's world of pandemics and rate changes in the mortgage industry, in my opinion this is the only Viable method of buying a home for a veteran.
LTC (R) USA

Veterans United has the tools, professional staff, and a organized process that reduced or eliminated the stress of purchasing home. I'm confident in sayI got that you'll not be disappointed with this organization.

Very pleasant team to work with, 2nd loan in 6 years with Jerry. He is very helpful and open minded, thank you sir for your help.

thanks so much I love you guys




Hablaré con mi comunidad hispana y recomendar a Mark cómo el mejor del mercado de préstamos inmobiliario.

You're next!
Join the ranks of our 150,000+ Proud Veteran Homeowners nationwide.
Is a learning experience. Do as they tell you to do....don't sleep on it. You'll be in your new home sooner than you think.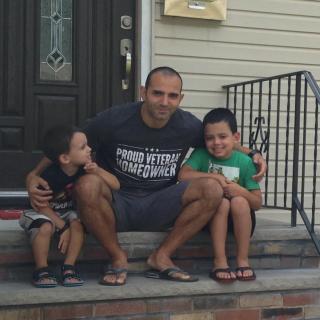 We just wanted to say thank you to our loan officer, Angie Sanders and her team. As first-time homeowners, we were scared, nervous and apprehensive about the home buying process. Angie and her team were always just a phone call or email away to help with any concerns and/or questions we had, no matter how minor. We are so appreciative of all her help and direction.


Veterans United put our needs first. They listened to what we wanted and did everything they could to help us. We felt like we were their only clients.