If you are looking for an informative and knowledgeable way to get financing on a new home don't go any further. The team helped every step of the way. It was almost to smooth. Good folks to work with.

Mr. Perry and his assistant were very helpful and responded to all of the questions I had.

Veterans United was an excellent experience. Logan and his team went above and beyond what they had to to help make my home buying process easy. I would recommend them to any veteran looking to buy a home.




While I was extremely impressed with the level of service provided by Matt and the rest of the team, the title company I closed with commented over and over on how they had never worked with a mortgage company that provided documentation as rapidly as VU. On closing day, the title company employee had a couple of questions which were answered immediately via email. Fantastic!!


I would like to thank Rob Dycus and Kate Elliott for everything they did for me to get a VA loan to purchase a house, it is greatly appreciated!


You're next!
Join the ranks of our 200,000+ Proud Veteran Homeowners nationwide.
This was a smooth, easy process and I would recommend Veteran's United to anyone purchasing a house.

If you are looking to buy a home in New Mexico, Dava Turk is the best! Veterans United overall not only made the buying experience less stressful by having everything done online, but also having someone to walk you through each step of the way and encourage you made it a better experience.


If anyone have any doubts about using Veterans United, don't! They know what they are doing and they get the job done in a timely manner. Professionals all the way.

n/a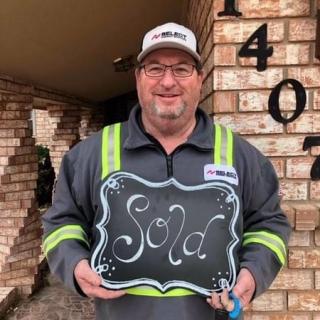 Tyler Salter is absolutely one of the best people I know. He made this experience the best and we went through a lot during this process. He made it so much better, was always upbeat and positive. I gained a true friend in this experience. Veterans United is a better place for having him as a employee.

Rich and Shay were very professional and knowledgeable of the things I needed to do.





You're next!
Join the ranks of our 200,000+ Proud Veteran Homeowners nationwide.
For first time home buyers bill was extremely helpful. He answered all of our questions and got everyone on the same page , realtor, lender and mortgage company.

I had a great experience. I did not feel overwhelmed or uneasy during this process at all.



I recommend this company to all Veterans with issue in becoming a home buyer... this company will see you thru any objections, hard times, and give you the personal service you need.... there are few that even comment to me "thank you for your service" this company not only said this to me but showed me how they would show their appreciation for my service... i cannot say enough good things about the people i worked with in this company... I am a Female Retired Disabled Veteran and i tell all other Veterans that if you want respect and truly know what it feels like to be respected you cannot go wrong with selecting Veterans United Home Loans... BRAVO on a Great job!!!!!

The loan specialists, and other personnel, at Veterans United are complete professionals. They are completely knowledgeable about the home-buying process and help you understand everything as they guide you through the process. They are willing to go the extra mile to help get the information needed to get your loan through all phases. My loan specialist, Colin Park, made phone calls to the county courthouse in my home town to find out who I needed to talk to and where to go to get the documents needed to clear my credit reports. WHO DOES THAT!!! I am completely satisfied with the loan that I got, the realtor they referred to me and the home that I eventually purchased. My life is so much better now!



I am a veteran and the professionalism of the loan specialists was beyond reproach. I recommend Veterans United also because of the amazing ease of communication not only with the loan specialists but the very easy to use website.


I would recommend all veterans to check this loan agency out