The Veterans United Loan Organization is the only place You should consider when buying a home, the interest rate is the best. You can actually receive a reply quickly when you have any questions. I most highly recommend Veterans United for your home loan needs.


I can't wait to work with them again

As a veteran, I researched many lenders for our recent home purchasing experience. When I came across Veterans United, I honestly stopped my search and looked no further. I was SOLD instantly. To find there was a Home Loan broker that specialized in VA loans impressed me immediately! From the get go, the process was seamless and stress free. Our loan officer along her team were tremendous to work with! Underwriting was equally as impressive as they were able to meet our time sensitive closing, which drastically reduced our stress of moving from being a tenant to home ownership. We would absolutely use VU in the future.

It was a pleasure to work with Ms. Rose.



Don't be afraid to ask questions. They are there to help you. They are very knowledgeable and they know buying a home can be stressful. They make your journey easier.

Ready to see for yourself?
Experience first-hand why 168,004 homeowners give us a perfect score!
Check My Eligibility →



I would recommend any all veterans who wants to buy a new home need to seek out Veterans United. This should be your one and only choice. You will not regret your decision.

Jeff was great. He helped get us through a very stressful process!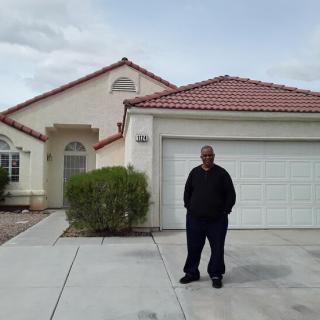 I would like to leave a 10 star outstanding review for my transaction coordinator
Mr. Jon Ouk , If Mr. Steifferman was the conductor , I would say Mr. Ouk was the engine.
Mr.Ouk made sure that we stayed on track, the same page , again if you felt overwhelmed or not quite sure about something Mr. Ouk would let you know to reach out because we all had a common goal as a team. I really appreciated Mr. Ouk guidance as well during this process. There is a reason this company is called Veterans United , they have a Vets back. Thank you again Veterans United

I will absolutely recommend Veterans United to anyone getting ready to start their home buying journey. They set my family up for success from the beginning.





Ready to see for yourself?
Experience first-hand why 168,004 homeowners give us a perfect score!
Check My Eligibility →






First time buying a house and they helped make it easy for me to buy my house