Our team was fantastic! They were so kind, guides us through the whole process, and worked quickly. Response time and ability to answer question was perfect. We are so thankful for this experience, it was fun.



We got the job done and I quickly time and manner everything was wonderful it's good I love it it's me

Thank you veterans United for being amazing!!

We will recommend Veterans United to our family and friends.

I had a great and easy experience with my new home build. I never had a question that wasn't answered timely and thoroughly. I had an awesome team Neil Hansen, Christopher Stieffermann and Carrie Prenger. Thank you for your work. I appreciate you.


Its really simple GO FOR IT you will not be disappointed.


You're next!
Join the ranks of our 150,000+ Proud Veteran Homeowners nationwide.

I hope to do business with Erica again in the future!



Veterans United has earned my gratitude and my faith in them is well placed! The professionalism, dedication, and caring exhibited by the team that guided us through our purchase showed the best Veterans United has to offer and leaves me quite willing to recommend them to other veterans. Take the journey with VU. You won't regret it!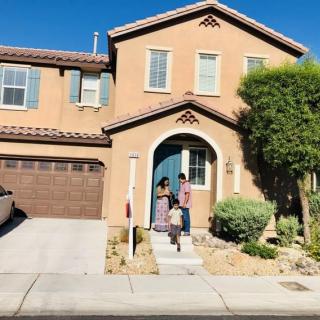 Stephanie Pantaleo and Rachel Bruce were very prompt and patient with me from the beginning through the end of the loan approval and closing escrow process. They made everything easy to understand and uploading the documents to the VU website with your account was unbelievably fast and easy as well secure! I would recommend VU to all homebuyers!




Veterans United is a Great Way to buy a home.Made my home buying so simple, no stress.
JOSH SCHULTZ is absolutely the Best to work with.!!!


You're next!
Join the ranks of our 150,000+ Proud Veteran Homeowners nationwide.
From the moment Rachel reached out after we completed our initial qualification we have been in the best of hands. We truly feel we have been spoiled now and would never think of using another lender. Why would we fix something that isn't broken? When you have the best, you appreciate it.






They were always there for me throughout the whole process. They had videos and tutorials for everything to describe anything that may be confusing. They gave me really good rates and always notified me when there was something to be completed. Their website was really easy to navigate through as well. Reliable and efficient! Definitely would recommend hands downs.

Easy, helpful and just a great experience the whole way through. 10/10 would use again!

Veterans United and their staff were very professional. They made my home buying experience a pleasent one. Moving from out of state can be trying to say the least, but with my loan team and my realtor, they made it simple for my transition. Thank you so much!