We highly recommend Veterans United especially Mike Wilson if you are looking for a home. He really took care of us.



Veterans United is amazing when it comes to the home buying process and they will do everything to help you out but i think the only reason i feel this way is because of Rachel Bruce.

They work extremely hard for you to close and get you in your new home as quickly as possible.


Cassie March was phenomenal. She worked hard the last few weeks before closing to make sure I closed on my closing date. There was a lot to accomplish and she was right on top of it and always communicating. The underwriter also worked hard to get everything together to close on time.


You're next!
Join the ranks of our 150,000+ Proud Veteran Homeowners nationwide.


Veterans United is top notch for a va loan. They are patient and make things so easy to understand and even if tour credit is not quite where it needs to be they have avenues to help you get there. The resources they have are In My opinion unparalleled To any others. Me and my family are so greatful for Veterans United and we couldn't be happier to be a part of the Veterans United family

Thank You Veterans United, our lives are now complete! :) Cheers. Team Jim & Maki Dwyer

Excellent service! Great people. Thank you so much!




I can't say enough positive things about my loan team

Go with Veterans United , it's a no brained !!

You're next!
Join the ranks of our 150,000+ Proud Veteran Homeowners nationwide.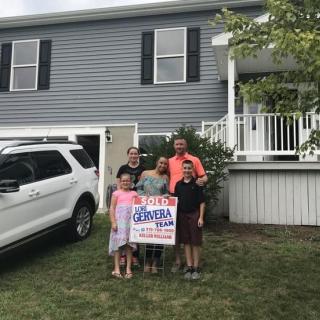 It was an outstanding experience working with Mike and his incredible team. They went out of their way even after work hours to ensure we were taken care of in every aspect of purchasing our home! They worked tirelessly to ensure everyone working on our purchase was making timely progress to ensure we got into our home!


This is my 3rd house Ive bought and this has been by far the EASIEST process I've had! Shane and his team were amazing throughout! You would think buying a house during a global pandemic with quarantine would make things long and stressful. This was NOT the case. From the beginning to the end it was a fast and easy transition. This was in a big part to Veterans United and Shane and his team.
Couldnt be more happy of the folks at Veterans United!!



Very professional, and smooth buying and selling process! Even during a pandemic!