Recommend using Veterans for your loan needs. The folks are professional and flexible to our military needs.



This is the 3rd home purchase for me and by far the easiest and most efficient process I've had. Thank you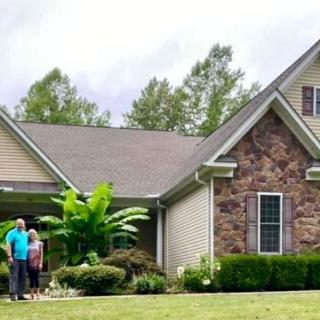 From offer to closing in less than 30 days! What more can I say? Thanks to the great Veterans United team and Katie Rose! It's was a great experience. She kept us on track, was very attentive to our needs/questions, and processed everything very quickly. It was by far the best home loan experience I've had in my 62 years!



Thank you all so much for all your help!!! Our family couldn't be happier right now.

Real estate is a 7-day-a-week operation. Your agents should be available every day of the week. And they should forecast timelines to help manage expectations. If there's a holiday weekend coming up, lean into it and provide some info on the plan. Especially if a closing date is set for the first day after a holiday. Supervise less experienced agents and provide some assurances to clients/customers that someone is indeed providing oversight.


Veterans United has a great team of professionals that are highly motivated and extremely helpful. They made sure my home buying journey was as stress-free as they possibly could during the pandemic. I found it really amazing that the team that is given to you always would reach out via email or phone call to see how everything was coming along and ask if I needed help or had questions. They were very quick with the answers to questions whenever I had one and kept everything straight to the point, how I liked it. I would HIGHLY recommend Veterans United and the team I had for my journey to anyone who asks or I hear that is looking to become a homeowner. Thank you for everything Veterans United!

I highly recommend. Veterans United really make the process easy and they help you find the documents you need. I didn't have physical copies of tax documents and they were able to pull them up. The fact that you can link all your financial accounts made it easy to determine loan eligibility. The was great.

From day one Vererans United treated me like a VIP. I was provided a po personal banker, a Real Estate agent in the community, and someone who applied for my home owners I nb insurance. Had I needed it they would also have provided assistance with power company etc


Gloria was also very helpful and was so kind. She made the process so very easy and the website to upload documents is great. We really enjoyed working with Alex, I feel like we could be great friends one day. She just gets me and my husband enjoyed working with her also.






You're next!
Join the ranks of our 200,000+ Proud Veteran Homeowners nationwide.





If this is your 1st home loan then be flexible on your time frame . Get your paper work done as quickly as possible , then wait . 3rd party providers / inspection / appraisal folks will hold things up and push your closing around . However your V.U. team will get it done . DONT PACK EARLY , expect an overlap on current and future bills for your rental . I recomend you use a V.U. realtor that knows vets. There are perks if you do , and most other realtors are not up to snuff with the needs of the home and property. Watch the videos , then do it agian before setting your heart on a home . Your team wants you in a new home so remember they are trying for you.
Response from Veterans United
Paul, thanks for acknowledging this issue so that we might step in to provide further assistance. While Veterans United does not have direct control over the actions of third-party providers, it is important that we work together to promote resolution for you. A Client Advocate member is here for more information and will be available to speak with you should you wish to get in touch with us. thank you for your service and thank you for choosing Veterans United.


Read above about Alex Brown, very personable and helpful.

Kevin was fantastic once again. We've used him previously for our first house and he did such a great job we came back to him to work our second loan.