Glenn Leach was steady, knowledgeable, and a consummate professional. I didn't have any question unanswered as Glenn kept everything on track for my home purchase with Veterans United.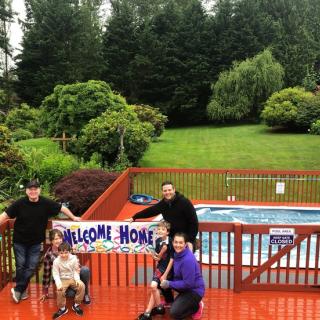 Veterans United was wonderful in walking us through each and every part of the process. Our loan officer Ella is a star in our eyes. She was professional and helpful in areas where we were confused or having any sort of problems. We recommend Veterans United to anyone looking to buy a home, they made it actually enjoyable-even the paperwork.

Veterans United and Jason Lacy are highly experienced in the Veterans Loan Process. I am a first time home buyer and was able to close in less than two months. Thank you Veterans United!!!


Very well executed, one of the fastest to closing. everyone was real nice and helped me along with what should get finished

Your website is fantastic. The whole process and to-do lists and the User Interface just works. There is a term Marines use "Barney Style", this whole process with the website makes home buying barney style.


Ready to see for yourself?
Experience first-hand why 168,844 homeowners give us a perfect score!
Check My Eligibility →


The whole loan buying team was great. Don't be afraid of an out of state lender, they treat you just as if you're down the road. Our team was there to answer every question along the way with promptness and attention to all of our concerns. We're very happy with our lender of choice.

This is our 2nd time going through Veterans United. After the first time we couldn't imagine using anyone else. They are both professional and real, they understand everyday circumstances and life events and will assist you from your credit score to qualify all the way to you being moved in! The only option!

If you are buying a home under short-notice, do NOT go through Veterans United because it takes too long to obtain a loan. We closed on our house a week late and the seller almost passed us over because we went through Veterans United.
Response from Veterans United
Kyle, Thank you for taking the time to submit your honest feedback. We understand the loan process can be intrusive and time-consuming in some cases. Our normal time to completed and fund a loan is within 35 to 45 days. Things outside of the loan process may also play a factor in the time range as well. We are happy that you were able to close and move into your new home. Thank you again for your service.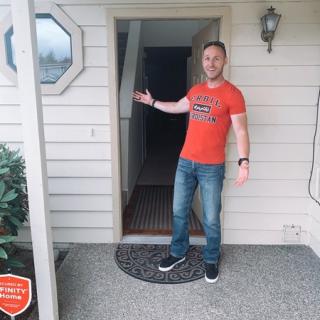 I will be recommending Devon and Zac from Veterans United to any friend/family who are looking to buy a home. I will be recommending Katie to assist anyone with looking for a new home to live in. They're all great and made this process as smooth and easy as possibly could. I wouldn't be in my new home without them.


Veterans United made home ownership a possibility for us. At every turn, the Veterans United team exceeded our expectations (thanks Anne and Cara!!). Having everything online was a win, especially during these times. The interface is user friendly, as well. We are very happy with the entire experience!




Ready to see for yourself?
Experience first-hand why 168,844 homeowners give us a perfect score!
Check My Eligibility →

Very smooth an professional process

They keep you involved in the process, explained how the process works and work with you to keep everything moving.