Our three company values were created by our employees.
It's not some vague mission statement. In the skilled and dedicated hands of our employees, our values burst to life every day and position our company for continued excellence in the future. We are passionate. We deliver results. We enhance lives.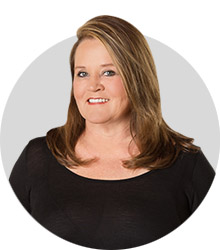 Zan McMahan
Branch Manager, Alabama - NMLS #796641
Until working with Veterans United, I had never seen a company so dedicated to bettering the lives of their customers. I'm proud to be a part of this company.