I would highly recommend using VU home loans to everyone i know

Have your paperwork together. The more prepared you are the better . Have your credit score up . get your finances together. Be patient. The process can be frustrating at times . This is a personal view and my opinion.

If and when I move years from now, I'll definitely be utilizing Veterans United (assuming it's still a possibility)!

Can not go wrong. What are you waiting for. You want be disappointed.


The process was quick, easy and smooth. Being a widow, when my husband handled the majority of things like this, they made it super simple.



We had a wonderful experience getting our loan through Veteran's United. They were so efficient yet so understanding of our needs.


You're next!
Join the ranks of our 200,000+ Proud Veteran Homeowners nationwide.


I was taken care of from the moment I applied, was truly an awesome experience.


You won't like what I would say, so I'd rather not post anything about my experience with VU.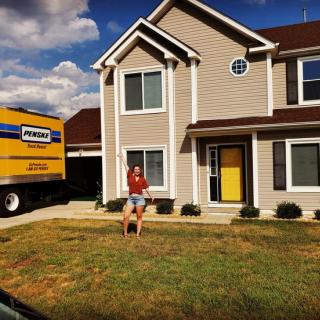 If you are considering a VA Loan company, look no further!I can't brag about Kevin Warren enough! He made my entire experience from beginning to end stress free and easy. He promptly answered all of my questions, explained in detail each step of the process, and kept an open line of communication via text messaging which worked best for me. I have and will continue to recommend Kevin and his team at Veterans United! Give this man a raise!

This is my second time purchasing a home. If and when I move again I will definitely be using Veterans United.

Only negative was had to give the same paperwork several times to different people.

We love working with Veterans United! They are extremely helpful, upfront, and prompt. We would recommend them and would use them for home loans again!



You're next!
Join the ranks of our 200,000+ Proud Veteran Homeowners nationwide.

This was the most efficient process to purchase a home. Thank you!








From offer to closing in less than 30 days! What more can I say?