If you are interesting in purchasing a home this is where you need to go. I tryed my credit union first and they were not as helpful and did not explain to me exactly what I needed to do to achieve my dream......they did it for me and I will forever be grateful!



I have a good home buying experience with Veterans United. The team members from Veterans United are very helpful and know their job really well. The whole home buying process took only 33 days! I am really impressed with their hard work and quick action especially during this global pandemic! I am glad that I decided to go with them for my first time home buying process. Thank to all the members who have helped me get through this and make my home buying process smoother than I expected!


The staff at veterans united were very instrumental in getting my home loan application approved. I highly recommend veterans united as the go to organization for so many veterans looking to become home owners.


Wonderful team who truly cares about the entire experience of the veterans home buying experience



Ready to see for yourself?
Experience first-hand why 173,011 homeowners give us a perfect score!
Check My Eligibility →
Done a great job for me and my family



The absolute easiest homebuying experience we've ever had!


When I first left a review, I was very upset and my anger was taken out on Robert and I shouldn't have. I apologize for my reaction, but when a person is looking to buy a first or last home, they need to be kept informed of what is needed and how things are going. I take back my Poor rating and give you a 3.5 Star rating.





Ready to see for yourself?
Experience first-hand why 173,011 homeowners give us a perfect score!
Check My Eligibility →
See above. Feel free to use my comments, but don't sell any PII to third-parties from here on. Thank you.


If you feel it, do it! They are great!!


Veterans United, Thank you! You Helped me realize a life long dream. I would recommend Veterans United for all veterans.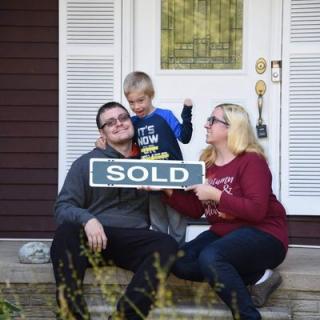 Couldn't have asked for a better loan consultant or better one to work with he made sure it all went smoothly even when the crap hit the fan at the end with our buyers loan, he got us through and kept us updated every step of the way... Definitely recommend. Without Levi Brugger we wouldn't have ever made our dream home come true he was awesome.




Everyone was fantastic and worked very hard to help us purchase the house.

Team VU, thank you for a phenomenal experience! I would gladly recommend your team to anyone wanting to purchase a home.