Blessed to have worked with Daniel H. @Veteran's United Home Loans!
Daniel H. Is very patient, kind, explanatory, helpful and always communicating to make sure you feel valued as a buyer and understand the whole purchasing process. Daniel H. in my experience is very professional and a wonderful asset to Veteran's United Home Loans.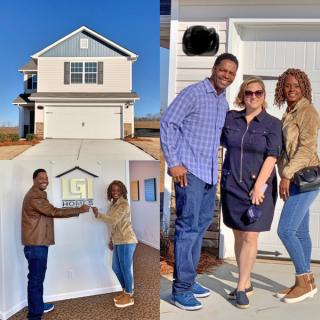 Mike Wilson, our loan officer along with his professional team, was always very responsive, patient with our questions (Lol, we had a lot), and understanding. One word to describe Mike Wilson would be outstanding! He did exactly what he promised. And that was to get my wife and me, into our brand new home as quickly and as smoothly as possible. We are blessed to say that our experience with Veterans United has been nothing but amazing. We could not have asked for a better group of individuals to help us with our home buying purchase. #ProudVeteranhomeowner

Veterans United made my home buying experience very easy. I have purchased alot of homes (even overseas) and some lenders seemed to have a "problem for every solution ". Not with Veterans United. They found solutions for all obstacles.

I had done many research on the best loan company to buy our homes, I had search for over a month or two and finally decided to go with Veterans United. We are 100% happy that we have gone with them. Things were easy to understand, all of the paperwork were online to docusign for us and no matter questions we had we got our answers.




Ready to see for yourself?
Experience first-hand why 184,899 homeowners give us a perfect score!
Check My Eligibility →



So much paperwork when so much is out of the control of the purchaser. There should be a better process for both the lender and borrower. Until then there is Veterans United.

From the minute I made the call to inquire about purchasing my first home to the minute I signed my last document at closing, the whole process was seem-less and stress free. Ryan Stoll, Sarah, Jesse and his whole team were there anytime and every time I had a question or an issue came. I cannot thank them all enough for helping me make my dream become a reality. Thank you Veterans Administration and Veterans United for everything.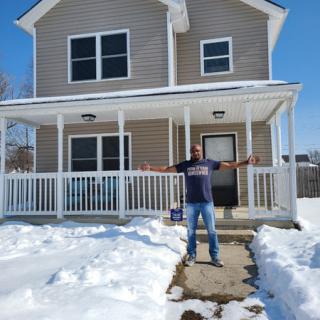 Veterans United was the first and only lender I reached out to and I'm glad I did. They stayed in constant communication with me, I never felt like I was figuring things out on my own. My initial preapproval wasn't what I wanted and they explained to me what I needed to do to be preapproved for a higher amount. Great customer service, will be referring any veterans I know to them.



This is our 4th home that we have purchased. I have never had a loan officer or loan team that has put this much work into making sure that the loan was processed.



Ready to see for yourself?
Experience first-hand why 184,899 homeowners give us a perfect score!
Check My Eligibility →


Dear fellow veterans,
if you are in the market for a home, do not hesitate to give these guys an opportunity to help you out, these guys really do the impossible for us veterans and are constantly looking out for our best interest as it was clearly demonstrated during the whole buying process.







Overall, I absolutely LOVED my experience with Veterans United. What a wonderful organization. I would certainly recommend your company to any of my fellow Vets, family members and friends! Thanks again for all of your excellent work!!