Working with Patrick was seamless and stress free on our initial mortgage which is why we chose to call him for our refinance. He behaved like a professional and remained responsive throughout; we would highly recommend VU and Patrick.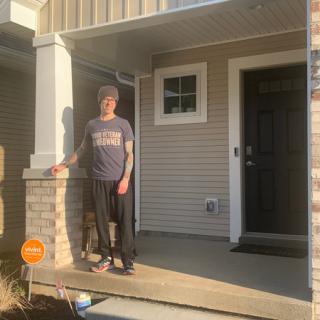 Veterans United was great to work with! The process was very easy. The faster you get the items they request the faster the process works. I would definitely use them again in the future. I highly recommend them! Ashton Graf was awesome!! She made the entire home buying process less stressful and easy to understand. She went above and beyond what she had to. I have recommended her and Veterans United to every one of my friends who are veterans.




Awesome company! Recommend to anyone who is in the market for a lender taking advantage of these low rates! Great Job!


Ready to see for yourself?
Experience first-hand why 180,360 homeowners give us a perfect score!
Check My Eligibility →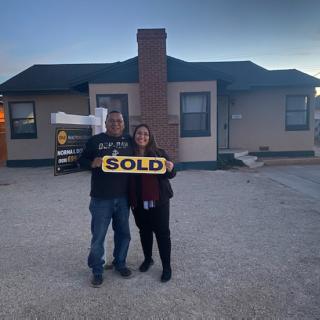 The VU team was awesome. During our journey to buying our first forever home ever, I did not hear any words of negativity, they only had solutions to every bump along the journey. We had an awesome flow of communication, I always knew ahead of time what to expect. Once we decided on our forever home, everything fell into place flawlessly. We are very happy and satisfied new homeowners. Thank you Veterans United!!




Bricks and mortar would probably been my first choice for this transaction but thanks to China and the gift of their flu and all the Overkill craziness that followed this wasn't too bad. Without my wife's ability to rock her smart phone by taking photos of needed documents and convey as required this would have been a nightmare. Some supporting agencies that had to provide input were slow or inept in their response times also. The home appraiser was extremely fair. And the notary representative was also great. Veterans United did a great job in direction to overcome the online challenges along the way


Ready to see for yourself?
Experience first-hand why 180,360 homeowners give us a perfect score!
Check My Eligibility →



This was the easiest home loan I have ever done, and I was very skeptical at first doing it all online. The loan team really made everything easy and were always willing to help with anything we were confused about or having trouble with. Thanks so much!

Too easy. Just joined and used VU after I left TFOT, and they made the process extremely simple and easy.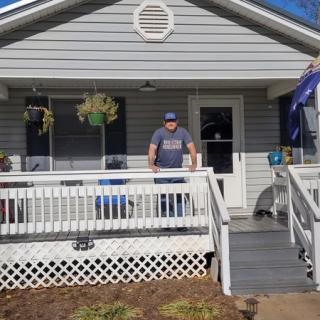 I was nervous to initially check it out, there was always an one excuse or another not to do it. My credit is not the very best but it is decent and it really has to be. Don't expect them to be able to accomplish a un realistic home loan. Be honest with Veterans United and the team assigned to you but more importantly be honest with yourself. Don't expect miracles, know your budget, be prepared, be proactive and most importantly be patient and respond to their request immediately. It's your loan after-all even though you'll feel like the team is only working on your loan, keep in mind they are also working on others and their loans but their response to your concerns are still their highest priority. Even by email which in some cases are at odd late / early morning hours. Just shows you they are definitely working on your behalf to give you their very best effort to make your loan happen. If your expectations are realistic and your honestly expecting a good experience you'll be satisfied. Unless your assigned Loan specialist team is Logan and his team then good won't be "good enough" of a rating you'll actually recieve an excellent experience. Also would like to say to you all that Logan's team includes a beautiful coordinator/specialist named Taylor working on your loan and she is a Rockstar, I give Taylor 100 stars as she is fantastic in all areas as well. If I had to do it again I'd request and not quit requesting for Logan and Taylor to be assigned to accomplish my loan package that's how great they are.
Logan and team made me the happiest new home owner i could be and like I stated above they are what makes the Veterans United Home Loan experience stand out among the rest.


Veterans United has VA lending down to an art form with their user friendly, streamlined process, they are truly experts in their field. I would highly recommend to anyone looking to purchase or refinance a VA loan.


Highly recommend any active duty member or veteran to buy their next home using Veterans United.