I am really great full for everyone.

This is to all Veterans. This company is the best and has the most qualified loan brokers. Ask for Joshua Mantel. He is the man who can get whatever you need to get done, DONE.

We were out of state buyers and it's been over 35 years since we last took out a mortgage. The Team did a wonderful job of walking us through the process and answering our questions. They worked hard to make sure that we closed on time.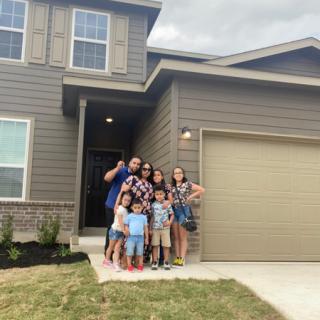 Best decision ever to go with VU San Antonio you guys rock thank you. Alea Schuyler made it easy for us to get a beautiful home. I would recommend her she will do everything possible to make it work for you. We love our new home and are extremely grateful for Alea's hard work and dedication







Ready to see for yourself?
Experience first-hand why 191,763 homeowners give us a perfect score!
Check My Eligibility →

Very grateful for new home we bought thanks to Veterans United.



Ross and his team made my first time home buying experience so incredibly easy and enjoyable! I always knew where I was in the process and what was going on. If I had questions, I could ask them at any time and most of the time had answers within minutes! I am extremely happy with the service that was provided and would absolutely recommend Ross and his team to anyone looking to buy a home! Thank you sooo much Ross Pierson, the team, and Veterans United for helping my wife and I achieve our goal of buying our very first home!

Veterans United would be number one on my list of recommendations to any Veteran wanting an easy and efficient home buying experience!




I will need assistance on setting up direct deposits; please call me with instructions or guidance.Thanks,Mike

Ready to see for yourself?
Experience first-hand why 191,763 homeowners give us a perfect score!
Check My Eligibility →

They made a stressful situation fun. I also love their gift. They always tried make things easier for me. I really appreciate how well I was taken care of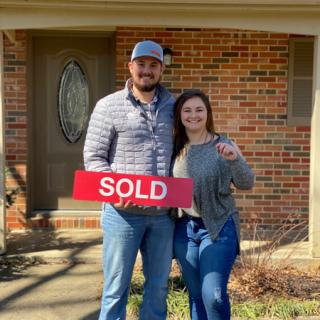 Working with our loan officer, Moya, to secure our first home was smooth because Veterans United employees work tirelessly to lower barriers and make the home buying process fun! They set us up with a phenomenal real estate agent, Alissa, who gave us great advice and found a great home for us.


If you ever want to get into a house don't have much money to put down this is the way for you if you're a veteran these people that work for this department move mountains to make sure you're in your house they stay right with you through emails phone calls and give you nothing but positive feedback to relieve the stress of being a home buyer the best, trust me



If you have a dream and need to have a home, just go for it, do not worry about a thing, Veteran United will take care of you and guide you really well from A to Z from start to finish, and you will end up happy.

This my second time financing and working with Mike Rahmoeller and as usual he delivered the product that I was looking for. Thanks again Mike.