Why Veterans United Realty?
Find a veteran-friendly real estate agent
Relocation assistance
Receive cash at closing**
Veterans United Realty is an independent affiliate partner of Veterans United Home Loans that offers a nationwide network of Veteran-friendly real estate agents. Veterans United Realty works to connect you with a locally-licensed agent who specializes in helping Veterans and military families find and purchase a home.
With a goal of providing those searching for a home with the highest level of customer service, Veterans United Realty identifies agents from across the country, regardless of brokerage firm, who dedicate themselves to serving those who have served. These agents offer a unique understanding of the VA Loan process and how to structure deals that can save you time, effort and money. Additionally, working with a Veterans United Realty agents comes with the added benefit of being able to earn cash back at closing – some states excluded.**
How Veterans United Realty Works
Buying your new home through Veterans United Realty makes the homebuying process easier.
Just call Veterans United Realty at 1-855-217-0768 or complete the contact form to the left and Veterans United Realty will get to work finding a Veteran-friendly real estate agent in your area. Once Veterans United Realty finds a real estate agent in your area, we'll connect you with the agent and help get you started on finding your perfect home. Veterans United Home Loans will then work directly with you to find the best finance option for your purchase – whether it be a conventional mortgage, VA Loan, U.S. Department of Agriculture or Federal Housing Administration loan.
About Veterans United Realty Agents
Veterans United Realty has a nationwide network of more than 5,000 locally-licensed real estate agents, each with experience serving the unique needs of military families. Veterans United Realty's network includes top professionals in the industry, and all of the agents in Veterans United Realty's network are pre-screened based on many important criteria – including customer service, buyer satisfaction and experience working with military homebuyers.
PurchasePower Cash Bonus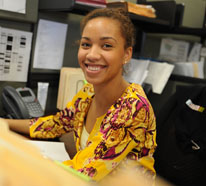 Using Veterans United Realty not only gives you the advantage of working with an experienced real estate agent who's dedicated to finding you the best home for your needs, but many clients of Veterans United Realty can earn back at closing**
It's Veterans United Realty's way of welcoming you to your new home and saying thanks for using an experienced military real estate agent.
The PurchasePower bonus, issued after closing, comes at a time when having some extra money will certainly come in handy – some states excluded.**
**Please note that, due to local regulations, certain purchases in the following states are not eligible for the PurchasePower bonus: Alabama, Alaska, Iowa, Kansas, Louisiana, Mississippi, Missouri, Oklahoma, Oregon, and Tennessee. Please contact us for more details.