We will continue to refer Nick any chance we get. Consummate professional.

I think with any big process such as home lending, constant status checks (weekly) should be standard. Customers are almost in a vacuum were the only information they discover as well as provided to them.
Regardless I am impressed at the professionalism displayed by all parties and Veterans United.


Thank you so much Veterans United, we have a home now.




You're next!
Join the ranks of our 200,000+ Proud Veteran Homeowners nationwide.

Veteran's United helped make our dreams come true!Thank you,
The Harris'

Veterans United has been so great to work with. I have used them for every home purchase because they make the process completely hassle free. They are very timely with every action and helped us to get our home purchase closed quickly, I highly recommend Veterans United to anyone wanting to purchase a home!




Loan specialists and realtor always there for us


Calling all Vets that are looking to buy, United Veterans is the way to go, competitive interest rates, but most of all care for the service member


You're next!
Join the ranks of our 200,000+ Proud Veteran Homeowners nationwide.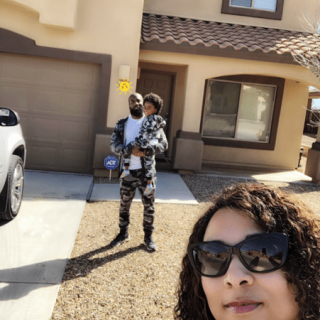 If you're a first time home buyer, I would HIGHLY recommend Veterans United. Taylor and Natalie made the process so simple and the videos were super helpful! The VU website is user friendly. I was terrified of the home buying process and am now shocked at how simple it was...all thanks to my team :). Thank you Veterans United for changing our lives!

This was the 2nd time we used Veteran's United and they are the only ones we'd ever use in the future...