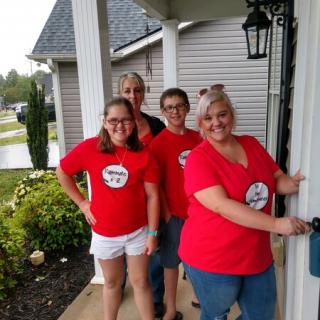 From my first phone call to them I felt so connected, as if I was their only applicant. They were always there to answer my calls/texts/emails whenever I needed them... even on their days off! I am still amazed at how smooth they made everything... now I just need them to come unpack for me and I'll be set! Lol






You're next!
Join the ranks of our 200,000+ Proud Veteran Homeowners nationwide.
Rachel is very easy to work with and cares a lot about helping you through the process.


Seth was absolutely a joy to work with. I truly appreciated his availability and quick responses to my queries. Once a USAA fan, VU stole my heart with high-quality customer focused support!

Very smooth process overall!







You're next!
Join the ranks of our 200,000+ Proud Veteran Homeowners nationwide.

N/a

My team was personable, professional, thorough, and really honest. We were blessed to be able to respond to their requests as quickly and efficiently as possible, which made the transaction and transition so smooth. Our team brought their "A" game! Thanks to Lauren, Ross, Doug, Shelby, Jeanne and others for an awesome experience. The BEST!!

We loved working with Veterans United! Our pre-approval was completed same day, they responded to all of our questions in less than 24 hours, very professional staff, and the online system to submit your information and see where you are in the process is very user friendly. Our loan specialist was able to get us to close a week early - we would definitely use them again if we ever buy another home.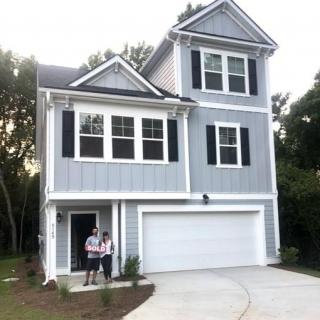 So happy with my experience with Veterans United. Not only did they provide the most competitive rates, they treated me with value and respect. The entire process was so easy! The online portal was easy to navigate and our loan specialist was very responsive and professional. Beyond satisfied with my experience & hope to use them again in future home buying!


The Veterans United Website and portal was simple and allowed us to be able to easily upload documents required during our loan approval process.



Nick Holman and Rebecca Fowler did an outstanding job helping us refinance our home. Nick and Rebecca financed our home originally with Veterans United, and we specifically sought them out when refinancing looked like a good option. They are very knowledgeable, attentive, and responsive. I have nothing but superior comments about this team, and the process was seamless. In this day of computer automation, I really appreciated the personal follow up on any questions whatsoever.They even arranged to have the closing at my kitchen table. My wife and I are both attorneys, and we were amazed with how simple and efficient this refinancing process was -- from start to finish!!!