2nd loan with Veterans United... Everything went awesome, this team is the best.




Prompt and courteous service. Very competitive rates and informative responses when questioned.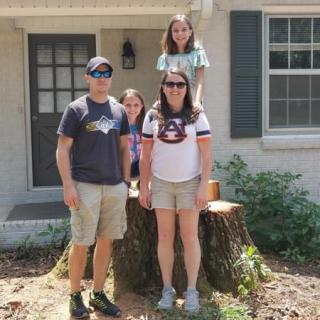 I recommend this company to anyone looking for a VA home loan. Everyone that was on my team was absolutely wonderful. The resources they have on their page on top of their knowledgeable staff make sure that you aren't lost in any step of the home buying process. If you're looking to buy a home, definitely go with Veterans United, you won't be disappointed!


Jayme Mink was very helpful during the process, quick to answer my emails and very professional.


I am really upset with the whole situation.My husband served 22 years for our country and for us get treated the way we did.
Response from Veterans United
Robert, We appreciate your comments immensely, and we know how the loan process can be stressful and maybe confusing at times. We would like to open the door to our Client Advocate team. We are always available to listen and see where we can help even at post-closing. Thank you for your service and thank you for choosing Veterans United.


Overall wouldnt have wanted any other company's help with this process.

I had heard a lot of horror stories about the home buying experience prior to me deciding to endeavor upon that path, but I can truly say that United Home Loans provided me with the absolute best experience one could possibly ask or hope for.


Veterans United is a very good Company determined to achieve a very pleasant experience for all of our Veterans and make their dream home become a reality. Thank you Veterans United for all you did for my family.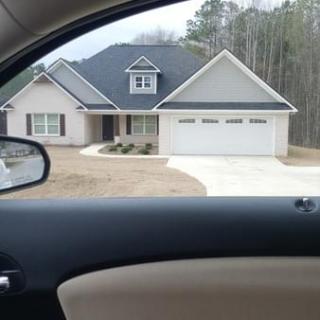 Thank you to Kirk Jones, Rebecca Higgins, and Leigh Ann for making this a wonderful experience. We were informed every step of the entire process and couldn't be happier with our purchase. Would definitely recommend Kirk Jones team to any Veteran in the homebuying market.The step by step lessons on the Veterans United website were helpful in knowing what the next step was.

Very professional company.


Veterans United response to my loan application was immediate. The support thru the process helped me overcome roadblocks on my way to my family's dream home.

Veterans United is a company I highly recommend if your using your VA home loan...they helped this old VET and I am forever greatful.

Easier to deal with and far more responsive than the other lenders out there. A great experience.

You're next!
Join the ranks of our 200,000+ Proud Veteran Homeowners nationwide.
Dear veterans if you are interested in purchasing a home you need to contact Veterans United Home Loans and I'm sure you want be disappointed.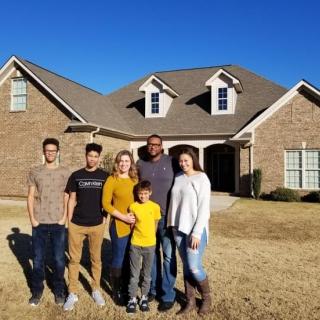 Veterans United was an awesome experience. If you are a first time homebuyer this is the way to go. If you are lucky enough to get Katie and her team as your lendors your worries are over. Just sit back and give them all the required documents and they will take care of the rest. Awesome Awesome job by each and everyone on her team. Thank you guys for allowing us to purchase our home!!!

Veterans United makes you feel like family.



This is my second home purchased using my VA loan benefit. The first time I purchased using another company, it felt like I was back in the military, "hurry up and wait, that is just the process." With Veterans United, the process was seamless, information was clear, explained thoroughly, and the timeline they set was met as promised.Their team of professionals work hard for you and pair you with a motivated realtor who is able to help you find the home perfect for you. If I could describe Veteran's United in one phrase, it is simply Best In Class, deserving of a 5 star rating for integrity, professionalism, and service. Outstanding job Veteran's United.

Verteran United is definitely for the veteran or the person buying the house! All you have to do is read and sign the documents everything is prepared on their end! They really do the Work for you !!! Simply Awesome