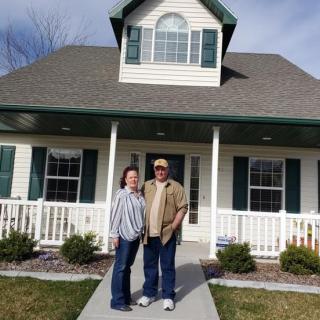 This is the place you want to be if you are purchasing a home. I am sure that Veterans United has many qualified people, but my Loan Specialist is the best. Ask for Mystle Schellhorn, she will get you through the process in a very professional and friendly way. Mystle has been dealing with me and my struggles, but does not give up on helping out. She knows who to partner with such as Jimmie Drapier as an underwriter, and he is excellent. Mystle Schellhorn has become a friend to my wife and I due to the fact she knows her business, and she cares for her clients.

We would highly recommend Veterans United they made this process extremely easy and were very accommodating !



JB and his team was great to work always there for us and always keeping us up to date on everything we never had to guess what was going on again couldn't asked for a better experience for our first home so thank you JB and team and Veterans United for our family's home

These people are the best at what they do. John and Kate are unbelievable to work with. If you are looking for a great loan experience you are in the right place !

You're next!
Join the ranks of our 200,000+ Proud Veteran Homeowners nationwide.



They gave quick and accurate responses, even when a question was asked more than once, and even for simple 'no-brainer' questions.
It felt like we were working with family members who really cared to do things fair and right.

Kim was amazing at helping me get through the process. She's always available and timely with her answers to my questions. First rate service all the way. Your website was easy to navigate and made submitting documents easy as pie.







You're next!
Join the ranks of our 200,000+ Proud Veteran Homeowners nationwide.