The best group of people I have ever had the pleasure to do business with. A special thanks to everyone.










Ready to see for yourself?
Experience first-hand why 180,267 homeowners give us a perfect score!
Check My Eligibility →
Very easy process. The team was great to work with.






Such a pain free and smooth home buying experience with Veterans United. Job well done to the Blake Weisenfelder team!





Working with Mike was a very pleasant experience. He took any worries and made them go away. He walked us through it all. Thanks Mike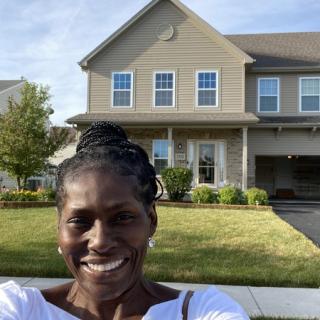 I totally recommend all veterans to Veterans United. I found out that if I sale my house and another veteran buys it, they will reap the same APR as me.That is awesome. Ryan, and the entire staff wes so knowledgeable, kind and helpful to starting my new journey to a beautiful home and family Oriented neighborhood. I am so blessed to have worked with Ryan. We met on via internet and GOD knew he was the one to work with.Thank you Ryan Stoll with the most generosity and gratitude.

Veterans United was a la exceptional company to work with. The online portal made it easy to view all of our documents and to-do list. Staff did a good job of getting to know us and helped us continually throughout this journey. Overall, using Veterans United was a great experience.

Nice try in trying to win me over with all the gifts. It didn't work. Nice gesture.
Response from Veterans United
Hello Blake, we appreciate your feedback. Our Client Advocate team is available to connect with you to learn more about your experience should you wish to share more information.
It has been a dream of mine to own a multiunit family home ever since I was 16. With veterans United they have help me make that dream a reality! Brian Poterbin did everything he can to help us secure the loan that we needed to be in the area that we wanted. The realtor they provided was also very dedicated and willing to help out with any questions or concerns we may have had. I can honestly say I'm proud to be a part of the veterans United family. You definitely feel appreciation for serving your country here. Can't beat owning a home with zero down and getting paid money at closing before they hand you your keys! 10/10 would recommend to anybody, no regrets! Thank Veterans United!Paul