Very smooth an professional process



It was a easy process and they made every attempt to help out with any questions I had!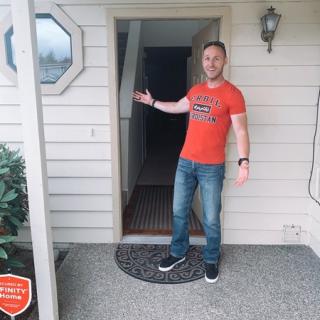 I will be recommending Devon and Zac from Veterans United to any friend/family who are looking to buy a home. I will be recommending Katie to assist anyone with looking for a new home to live in. They're all great and made this process as smooth and easy as possibly could. I wouldn't be in my new home without them.







Great experience overall will come back if the need arises!


Veteran's United provided a great rate and service. My loan team answered any questions I had and made the entire process fast and simple. Would highly recommend to any potential home buyer!


Fabulous overall. Kudos also to Kathy Monnig. She was always very quick to follow up. She is professional, friendly, and a great representative of VU.


If you're looking for a recommendation, look no further. The team at Veterans United knows their sh*t. This is my 3rd VA loan and by far, VU was the easiest, fastest, & most professional group I've worked with.


Veterans United went above and beyond to make sure my loan was not only approved but with the best rate! Thank you very much and my family and I are forever grateful!

Ready to see for yourself?
Experience first-hand why 168,014 homeowners give us a perfect score!
Check My Eligibility →

Easy refinance and took care of business


Thank you for helping us buy our home!






The gift of socks and the cutting board with your last name are tremendous personal touches that go a long way and come as a great surprise.Also the website is very clean and user friendly with videos that help you along the way. You truly feel that you are educated and know the ends and out of the process at the end