Great service! They work for you and treat you like a priority. The digital platform was great and made my COVID virtual experience really easy. Loved the helpful videos available and the ease of reviewing documents at any point. 12/10 experience!!




Veterans United beat out USAA and Navy Federal on interest rate, time to underwrite, and customer service. I closed on a 30yr mortgage in a little over 2 weeks! Navy Fed was a minimum of 45 days. Seriously skip everybody else and get your mortgage through Veterans United.


Everyone made the home buying process very easy and made it feel like my wife and I had to do nothing


The experience was honestly so bad that it's not even worth my breath. Basically our loan specialist was unorganized and had poor communication. Our closing almost fell through due to inability to communicate and be proactive.
Response from Veterans United
We're sorry to hear you didn't have the VIP service we strive to give each of our Veterans, Joshua. If you would like to discuss your experience, our Client Advocate team is happy to do so. We use all feedback to find ways to improve our service and learn from our mistakes.
After 22 years of service and this being our first home. I was thoroughly impressed with the service that my family and I received. I will be recommending veterans united to all my colleagues that are in the market for a new home.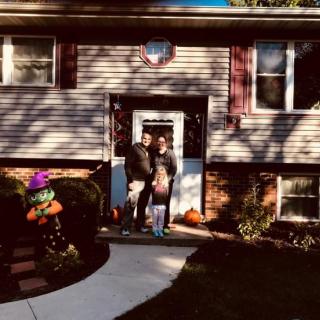 I honestly don't think we would have been able to purchase our house without Veterans United. It was an easy process. Everything was so easy! They keep you informed the whole process. They take the time to explain everything to you. It was an amazing experience! We did not have an issue with anything. I would highly recommend to everyone that is looking into a VA loan.








Great people, kept me informed every step of the way, efficient and professional

You're next!
Join the ranks of our 200,000+ Proud Veteran Homeowners nationwide.

Outstanding customer service. All the representatives were very polite and helpful.






Line 3 Below